Offset Reveals Shocking Photos Of Car Crash As Cardi B Tweets & Deletes Response
21 May 2018, 10:33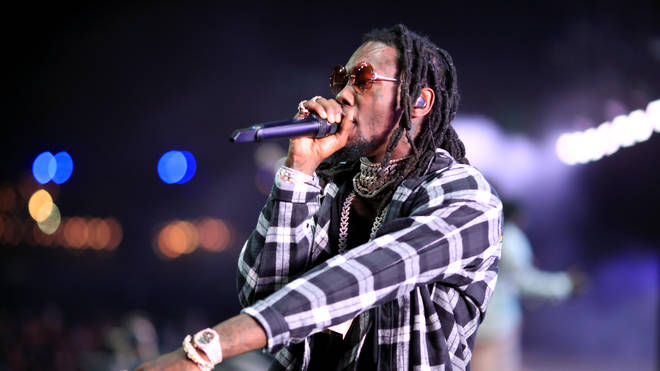 The rapper is lucky to be alive.
Offset has shared a number of shocking images of the aftermath of his car crash in Atlanta last week.
The Migos rapper wrecked his green Dodge Challenger as a result of an accident which saw him hospitalised. The images show his neck in a brace, as well as his bloodied hands and face.
"This is why I thank God Every day I could have been dead from this accident thank you all for you prayers," Offset wrote on Instagram below the gruesome images, which also show the immense damage done to his car.
"All I can say is (G O D I S R E A L G E T W I T H H I M ) H E S A V E S L I V E S."
Following the crash, the rapper was treated for minor injuries before being released from hospital. He is now reportedly back in the recording studio.
The images come as Cardi B posted a tweet outlining the intimate details of the accident, before swiftly deleting the post.
"Crazy how Set had to swerve and hit a tree cause a crackhead was in the middle of the road trying to get hit or kill himself," she said.
"But God do unexplainable things! Luckily a man was walking by, walked him home and just vanished. The Lord is real."
Meanwhile, Offset's bandmate Quavo spoke about the incident during a red carpet interview at the Billboard Music Awards.
"My boy Offset got into a bad car accident, but he doing fine, he up and running, he up and walking, ready to work," he told Billboard.
"He should be back working real, real soon. It's a blessing that he's still here."