Nines 'Stabbed': Rapper's Team Appear To Confirm Shock Rumours With New Post
3 June 2019, 11:10 | Updated: 10 June 2019, 10:37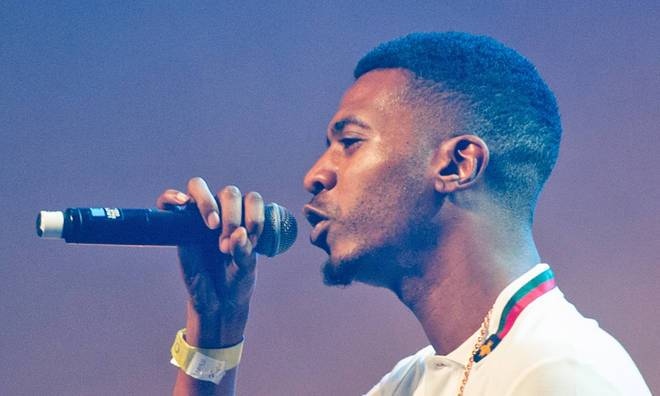 Rumours that 'Crop Circle' rapper Nines has been stabbed in the face have been flooding social media after a video reportedly showing the injured rapper emerged.
Social media was full of people asking what was going on after rumours emerged claiming that rapper Nines, real name Courtney Freckleton, had been stabbed and was in a critical condition.
The rumours were sparked after footage was uploaded to Twitter which showed a man who had reportedly been stabbed laying on the floor with people attending to him on the ground, however there has been no confirmation that person was Nines.
Police later released a statement confirming that a man had been stabbed in the location where Nines was rumoured to have been injured, but the victim in that incident has not yet been named.
All the confusion sparked a flurry of questions from concerned fans who were worried that Nines may have been stabbed - or even worse, was dead - and they sent their best wishes to the 'I See You Shining' rapper if the rumours are true.
Nines is a member of the group Ice City Boyz, along with fellow rapper Skrapz, but whilst Skrapz has stayed silent on the rumours, Caroline Simionescu-Marin, the A&R Manager at Nines' label XL Recordings who worked closely with the rapper on his critically acclaimed album 'Crop Circle' appeared to confirm the stories, simply tweeting the words 'Pray hard'.

With fans hoping that the rumours aren't true, it surely won't be long before we get confirmation on the situation either way and hopefully everything is ok with Nines.
> Download Our free App For All The Latest Music News!