Legendary Mobb Deep Rapper Prodigy Dies at 42, Hip-Hop Reacts
21 June 2017, 10:27 | Updated: 21 June 2017, 10:48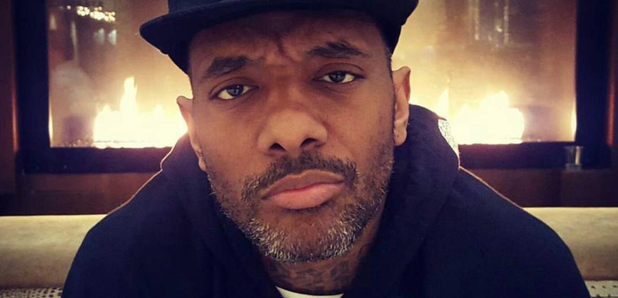 RIP.
Prodigy, one half of legendary New York rap duo Mobb Deep, has sadly passed away at the age of 42.
The rapper was hospitalised in Las Vegas for complications related to sickle cell anaemia days after a Mobb Deep performance in the city and died days later, according to his publicist.
Prodigy, real name Albert Johnson, had suffered from sickle cell anemia since birth however the exact cause of death has not yet been determined, his publicist Roberta Magrini told Reuters in a statement.
TMZ claim the rapper choked on an egg on Tuesday however it's not clear whether this contributed to his death.
Following the tragic news, the world of Hip-Hop came together to pay their respects to the Mobb Deep rapper, including Puff Daddy, Nas, Drake and more.
Damn. RiP to the great one Prodigy. Rap game lost a legend the world lost a G. to and for his fam. Love. MOBB

— Lil Wayne WEEZY F (@LilTunechi) June 20, 2017
Rip prodigy. God bless his family and all his fans. Mobb forever.

— Wiz Khalifa (@wizkhalifa) June 20, 2017
R.I.P #PRODIGY

— ScHoolboy Q (@ScHoolboyQ) June 20, 2017
Damn man.... Life is a gift. p was a gift to his fam and the rap world RIP P

— QTip (@QtipTheAbstract) June 20, 2017
P! #mobbdeep

— methodman (@methodman) June 20, 2017
Love and light to the family and friends of Prodigy.

One of Queen's finest. He will be greatly missed.

— Russell Simmons (@UncleRUSH) June 20, 2017
I'm sick to my stomach, what terrible news to wake up to. RIP Prodigy one of my favourite rappers of all time, can't believe this.

— Boi-1da (@Boi1da) June 20, 2017
50 Cent revealed he actually left an awards ceremony after hearing the news and then shared a story of the pair together.