Mariah Carey Claims She Doesn't Know Ariana Grande - WATCH
20 December 2016, 11:24 | Updated: 23 December 2016, 11:20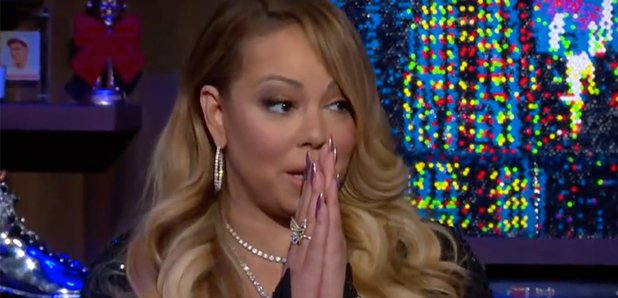 The singer threw some serious shade.
Mariah Carey claims that she doesn't know Ariana Grande in a hilarious new interview.
The 'All I Want For Christmas' singer, who sparked an ongoing feud with Jennifer Lopez after claiming not to know her last year, appears to be unaware of many more of her peers.
When asked about Ariana Grande, who was often compared to Mariah earlier in her career, she said: "Child, I don't know when early in her career was.
"I don't know. I really don't. Honestly, I'm not familiar. I listen to hip-hop more than I listen to pop music."
Watch below:
During her appearance on Bravo's Watch What Happens Live, Mariah was also asked about Demi Lovato, who criticized her for her comments about Jennifer Lopez.
"I don't know her either so I wouldn't say anything to her," said added.
"She should come up, introduce herself to me, say, 'Here's my opinion. What do you think about it?' That's how you handle sh*t. Okay?"
Mariah Carey also gave her opinions on Beyonce, Madonna, Taylor Swift, Miley Cyrus, Katy Perry and more.
Watch above.