Lil Pump Performed Atop His Tour Bus After A 'Gas Attack' Evacuated His Show
19 November 2018, 16:44 | Updated: 19 November 2018, 16:47
The 'I Love It' rapper was performing at Rock City in Nottingham, UK when a member of the audience threw a substance - believed to be pepper spray - into the crowd, forcing the venue to be evacuated.
Lil Pump took matters into his own hands after his show at Nottingham's Rock City was evacuated on Friday night (16th Nov).
The 18-year-old rapper was forced to cancel the remainder of his performance mid-show after a member of the audience allegedly threw a substance - believed to be pepper spray - into the crowd in the main hall.
Pump left the stage early as audience members evacuated the venue, while police confirmed that some people were being treated for minor injuries. No major injuries were reported.
Fans emptied out onto the streets before the 'Gucci Gang' rapper took to the roof of his tour bus to continue the gig in Rock City's car park, performing his Kanye West hit 'I Love It'.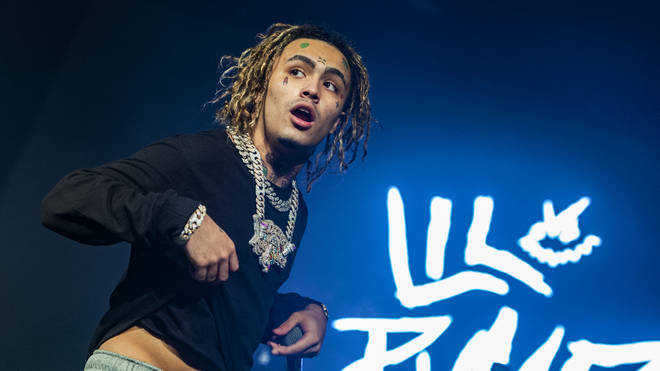 The rapper could be seen encouraging his audience as they whipped their phones out to capture the moment, with hoards of people gathering round to spectate.
According to TMZ, Pump was left "nearly unconscious" backstage following the pepper spray attack, and received treatment from medics before heading outside to finish the gig.
"Some dumba** threw a smoke bomb in the show, f**ked up the whole show," the rapper said to the camera in an Instagram story after the show. "Why the f**k you do that? Make me faint in the middle of the show, b**ch, f**k you."