Lil Pump's face without tattoos revealed in new Instagram post
29 November 2019, 16:02 | Updated: 20 January 2020, 16:21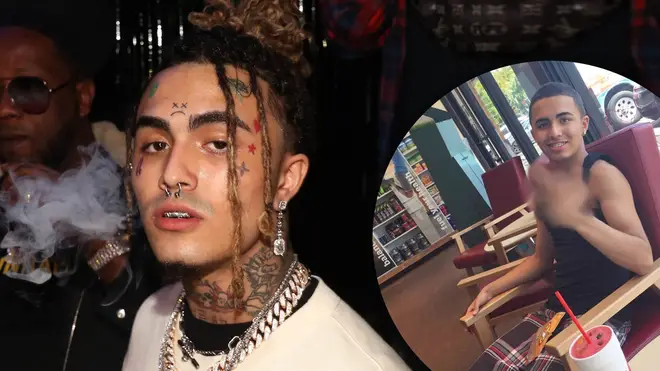 'Gucci Gang' rapper Lil Pump has reminded fans what his face looked like before he got his famous face tattoos.
When it comes to rappers with face tattoos, Lil Pump is certainly one of the first names that springs to mind. From the sad face on his forehead to the rocket underneath his eye, the 'I Love It' rapper has some memorable ink.
But now, Lil Pump has shared a picture revealing what his face looked like before he began getting inked and it's pretty mindblowing seeing him without those famous face tattoos!
Taking to Instagram to showcase a throwback look without any of his trademark ink, Lil Pump captioned the post 'DID I HAVE THE BEST GLO UP ?'.
If you walked past young Lil Pump in the street without his face tattoos would you realise it was him?
The comments section was filled with savage posts replying to Lil Pump's question, with one person writing ' No you looked better before you dressed up like a clown' and another adding 'He used to be so fine'.
> Download Our Free App For All The Latest Music News!