Young Thug Shares Lil Nas X 'Old Town Road' Remix On Instagram Live
10 April 2019, 11:24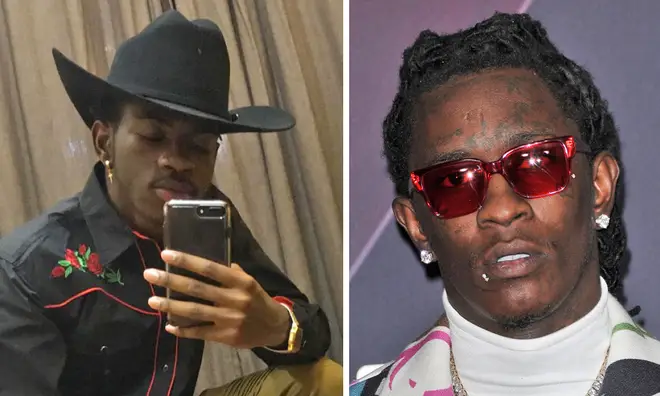 Rapper Young Thug has revealed a brand new remix of Lil Nas X's 'Old Town Road' during an Instagram Live.
Lil Nas X's song 'Old Town Road' is one of the most talked-about tracks of 2019 so far after it was controversially removed from the Country music charts for not being Country enough - and now it's topped the main Billboard charts.
But following Billy Ray Cyrus' remix of the song, rapper Young Thug has revealed his own version during an Instagram Live and it sounds so good.
The remix comes just days after Lil Nas X praised Young Thug in an interview with Time and labelled him "one of the biggest pioneers" in the Country Trap genre he places himself.
Lil Nas X said, "I believe whenever you're trying something new, it's always going to get some kind of bad reception - for example, when rap started, or when rock and roll began. But with country trap, I in no way want to take credit for that. I believe Young Thug would be one of the biggest pioneers in that."
Whether Young Thug's 'Old Town Road Remix' will get an offocial release is currently unknown, but based on the preview above we're already hyped for it!
> Download Our Free App For All The Latest Music News!