Watch Kylie, Kendall And Khloe Go Undercover In Hilarious Snapchat Story
23 March 2016, 10:58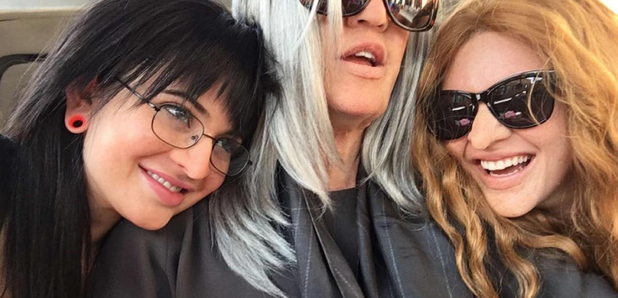 Would you have recognised the Kardashian-Jenner sisters?
Khloe Kardashian, along with her sisters Kylie and Kendall Jenner, have showed off their humorous side in a hilarious new Snapchat story.
The three reality TV stars were almost unrecognisable as they filmed themselves dressed up undercover.
Kendall wore a prosthetic nose and turned into a red-head for the day, while Kylie donned a fringe and glasses and Khloe, who looked the most impressive, wore a grey wig and fake saggy-skin.
They hid in plain site as they rode around on a Hollywood bus tour, filming the entire thing on Kylie's snapchat (it also looks like there was a cameraman there, filming for Keeping Up With The Kardashians).
Watch the full Snapchat story below.