Kylie Jenner Sparks Outrage After Revealing Controversial Methods Of Losing Baby Weight
22 March 2018, 16:26 | Updated: 22 March 2018, 16:41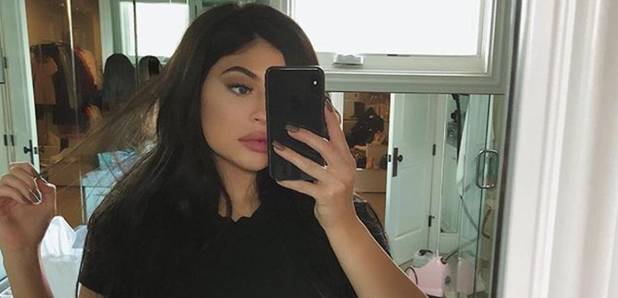 "This is the last thing I wanted."
Kylie Jenner is facing a huge backlash after revealing that she is using a waist trainer to help her body get back into shape after birth.
The 20-year-old reality star gave birth to Stormi Webster just seven weeks ago and is now back to posting regularly on social media.
However Kylie is now under pressure from fans after posting a picture of herself wearing a waist trainer.
"My girl hooked me up with the snap back package," she wrote on Instagram.
Immediately after Kylie Jenner posted the image, she was flooded with comments from people who were concerned that she is promoting the message that new mothers must 'snap back' to their pre-baby bodies.
See some of the reaction below:
My god is kylie still advertising waist trainers (NOW POST GIVING BIRTH) to teenage girls !!! how can u be so filthy rich and still sell out for something that is so dumb and could potentially perpetuate negative body image in young girls

— ¿ Jackie ? (@jacq_dullea) March 20, 2018
Waist trainers can harm your organs. Fast forward a century & doctors are still warning about wearing waist trainers,warning that they're not the best idea. They can put added & unwanted pressure on the midsection,limiting blood & oxygen flow 2 vital organs which can B dangerous.

— Elizabeth Yorkshire (@ElizabethThee) March 20, 2018
Kylie comes back with a greedy waist trainer promotion Post. Girl this is the last thing I wanted.

— j'dan (@treatmespecial) March 19, 2018
kylie's back at it selling waist trainers, this time with a fun preganancy spin! the devil works hard but kris jenner, my friend

— Cardi BTEC (@amelia_perrin) March 19, 2018
Meanwhile, Kylie Jenner sparked rumours that she is engaged to Travis Scott after she was spotted wearing a diamond ring on her left hand.
However the reality star is yet to respond to the latest rumours.