Kylie Jenner split with Travis Scott due to not getting married, her grandmother claims
3 December 2019, 17:57 | Updated: 6 October 2020, 08:52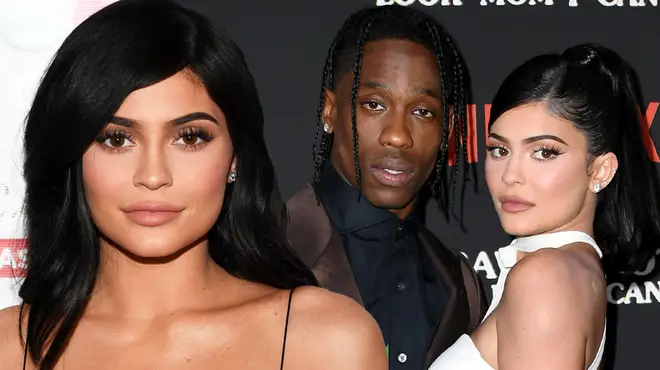 In a recent interview, Kylie Jenner's grandmother, Esther, claims Travis and Kylie's split was due to them not getting married.
Kylie Jenner's grandmother Esther, 93, has revealed details about the beauty mogul's split with Travis Scott. Kylie's dad Caitlyn Jenner's mother confirmed the couple have not officially been together since October 2018.
Esther, has lifted the lid on her split with Travis — and admitted she feels their relationship failed because the rapper didn't pop the question.
During a phone interview with The Sun Online, Esther revealed Kylie phoned her after her and Travis split after being together for two years.
Kylie reassured her grandmother that they were doing a good job at just co-parenting their 21-month-old daughter, Stormi.
Esther told The Sun "Kylie and I keep in touch, we both have iPhones and Facetime. She puts the baby on the FaceTime and I can see her progress, she's a darling little child."
She continued "I was sympathizing with Kylie a short time ago about the breakup with the baby's father [Travis]."
"Kylie just smoothed over it real quickly, [saying] 'We're both going to be good parents to her' like in defence almost."
Esther believed Travis, 28, should have proposed to Kylie to keep their family together and show he's committed. Esther said "But that's what happens really, so often".
"Young people today, they think they can live together, start a family together, without being married, it doesn't work! I don't know."
When asked about her thoughts on Travis as a person, Esther couldn't share much information.
"I never met him," she admitted, adding, "I tell you who I was surprised I liked so much...[Kim Kardashian's husband] Kanye [West]. He's very intelligent, and he's down to earth."
Do you think young people getting married encourage them to stay in a relationship ?