Kylie Jenner Responds After Being SLAMMED For Her "Insensitive" Money-Themed Makeup
5 August 2019, 13:44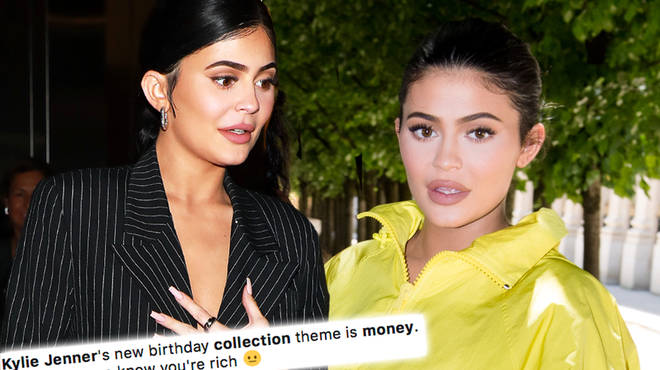 Beauty Mogul Kylie Jenner has responded to the backlash she received after revealing her new money-themed collection.
Kylie Jenner has received backlash for her new money-themed collection, the internet sensation revealed last Friday (Aug 2).
The "self-made billionaire" posted a series of promotion videos and pictures on KylieCosmetics Instagram page, debuting new lipsticks, highlighters and an eyeshadow palette.
In the promo photo's of Kylie Jenner wearing her self-titled makeup brand, she is pictured in a dress with a dollars print all over it.
Many fans believe Kylie is bragging and glorifying money because of her "self-made billionaire" status. Some fans have labelled Kylie as "tone deaf" while others are saying the star is "flaunting" her wealth.
Some of the eyeshadows from the palette are titled "You're So Money", "Once in A Billion", "Work For It" and "Breaking Records".
While many fans were excited for the new collection, other fans took to social media to discuss their views on the controversial collection. See tweets below.
Although Kylie responded to the backlash and revealed that she will be giving the proceeds to charity, fans still aren't here for it. The social media star revealed:
"The money collection is much bigger than what it seems. We are doing this together. You guys are going to help me give back in a huge, huge way. All I wanted for my birthday was to do this money collection and give it all away" on Instagram.
See Twitter reactions below.
Does Kylie Jenner think it's cute making her collection money themed? Flaunting her billionaire status bitch redistribute your wealth before we rob you

— Cici 🥳 (@cyennaaaa) August 1, 2019
Kylie Jenner's "money" collection is the tackiest thing I've ever laid eyes on

— Gladys (@HoneyG__) August 4, 2019