Kylie Jenner Slammed For Posing In "Disabled Parking Space" With Boyfriend Travis Scott
24 July 2019, 17:28 | Updated: 24 July 2019, 17:34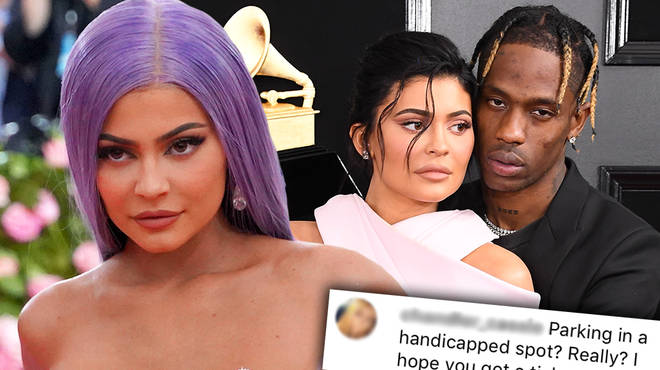 Beauty mogul Kylie Jenner has come under scrutiny after posting a couple selfie with Travis Scott in a "disabled parking" space.
Kylie Jenner posted the cutest new couple photo on Instagram, with Travis Scott's arm wrapped around her. The couple are pictured outside their luxurious car, which happens to be parked in a disabled parking space.
Fans spotted the disabled parking sign and quickly addressed the matter underneath Kylie's comments. The disabled parking space is strictly for individuals with disabilities and fans are pointing out how "selfish" the couple parking in the spot is.
On Monday (22nd Jul) the beauty mogul took to Instagram to post a boo'd up photo of her and Travis Scott. The photo shows the rapper holding her, looking all loved up.
Kylie captioned the post "partners in crime 4 evaaa💗💦🦋👨‍👩‍👧" Kylie wrote.
Fans spotted the disabled parking spot sign and have been going in on the couple, asking her which of the two entertainers are disabled.
One fan wrote "Parking in a handicapped spot? Really? I hope you got a ticket.", while another wrote "Which one of y'all in handicap?".
Kylie, nor Travis have not responded to the backlash.