Kylie Jenner Just Splashed $2,000 On This Present For Her Biggest Fan
29 May 2018, 11:08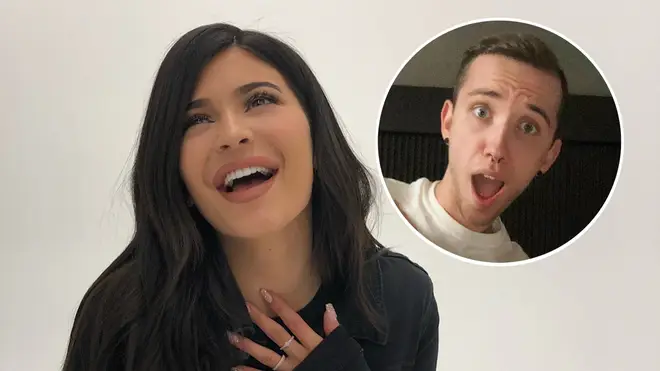 Goals.
It's a good day to be a Kylie Jenner fan - for 21-year-old Johnny Cyrus, that is.
The dedicated superfan, who has an entire tattoo sleeve dedicated to the reality TV star, was gifted a $2,000 present by Kylie in honour of his milestone birthday.
Cyrus posted an image of himself clutching his new gift - a Louis Vuitton backpack - on Instagram. Judging by the rest of his photos, it looks like Kylie gave it to him in person at a recent pop-up shop event in San Francisco.
"Thank you @kyliejenner for the amazing birthday gift. It means so much me!" he captioned the image.
Cyrus has several Kylie Jenner-themed tattoos covering the top of one of his arms, and is a die-hard fan of the cosmetics entrepreneur. He even has a pet greyhound like Kylie.
After unveiling his coveted gift, the 21-year-old posted a series of snaps and videos posing alongside the star herself at the pop-up store.
The event drew controversy last week after report surfaced that Jenner showed up four hours late, which she later responded to.
"Ok for the few complaints i see saying i showed up "4 hours late" to my pop up,' she posted. 'I want to make it clear I don't get to choose what time I go. I would be there an hour before it opens if it were up to me."
"But it's up to the police who shut down the street at a certain time and let me know when they believe I should come because I feel strongly about being there to see everyone's faces."
She concluded: "I came there a day early and set the store up myself so it would be PERFECT for you guys. if i didn't love doing these pop ups and seeing you all i wouldn't do them at all!"