Kodak Black Pleads Guilty To Federal Firearm Charges In Illegal Miami Gun Case
23 August 2019, 11:53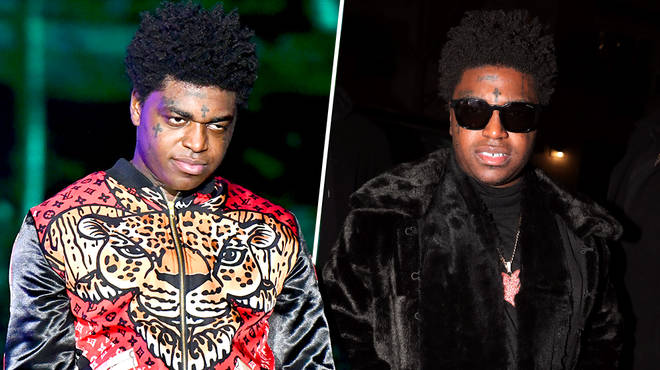 Floridian rapper Kodak Black has reportedly plead guilty to his federal firearm charges in court. The guilty plea comes after the rapper initially plead not guilty.
Kodak Black has reportedly pleaded guilty to federal firearms charges the rapper received earlier this year. Black was arrested on the firearms charges while he was en route to perform at the 2019 Rolling Loud Miami music festival on May 11.
The "Zeze" rapper has been behind bars since he was arrested back in May. On May 15, Kodak had initially entered a not guilty plea, however the Floridian rapper changed his mind and has plead guilty.
On Thursday (Aug 22) Kodak reportedly changed his original not guilty plea to guilty during a hearing, according to a CBS' local Miami affiliate. Sentencing is reportedly set for Nov. 13.
According to the report, prosecutors allege that Kodak was filling out paperwork in order to purchase weapons earlier this year. The rapper also allegedly checked "no" on the form that asked if he had been charged with felonies in the past.
However, Kodak's form answer was flagged as the rapper was indicted in 2016 for criminal sexual conduct case in South Carolina.
As it pertains to his illegal gun case, Kodak was indicted for two counts of making a false statement in connection with the acquisition or attempted acquisition of a firearm in Florida.
Kodak Black's attorney Bradford Cohen has suggested that the "Wake Up In The Sky" artist may have been confused over the legal terminology on the Firearms Transaction Record form.
In May, Cohen told XXL "When you throw around legal terms like indictment, information, or anything like that where someone's not an attorney, [the federal government is] making the assumption that you know what that means" he said.
Cohen also told the publication "Down here, they file in information. Like in state court, they file information. Generally, they don't indict unless it's a capital crime. So every state has different terminology" he said.