Kodak Black Just Made Some Wild Comments About Kim Kardashian & Hennessy Carolina
17 October 2018, 12:36
The 'Tunnel Vision' rapper is shooting his shot with Kanye West's wife and Cardi B's little sister.
Kodak Black is trying to catch the attention of Kim Kardashian following her husband Kanye West's recent behaviour - and he's also shooting his shot with Cardi B's little sister, Hennessy Carolina.
The 'Tunnel Vision' rapper took to Instagram Live to shout out the 'Keeping Up With The Kardashians' star in the midst of her husband's controversial support of Donald Trump.
"Listen Kim, if you tired of that f*ck ni**a Kanye 'cause he on some stupid sh*t, f*ck with me. F*ck with a real Haitian boy." The 21-year-old rapper also shared a message for Hennessy, Cardi and Cardi's husband, Offset.
"Cardi B tell your sister, 'cause I can't f*ck with you, cause I can't f*ck you... 'cause I f*ck with Offset. I f*ck with Offset... know what I'm talking about," he said, "He f*ck with me hard and I f*ck with him too."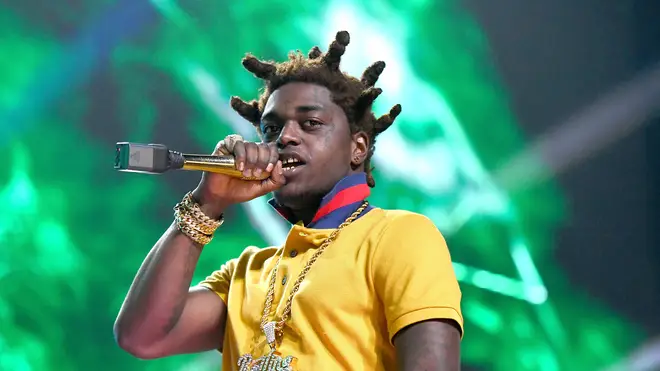 Kodak recently teamed up with Offset, as well as Travis Scott, for his long-awaited single 'ZEZE'. The Migos rapper is yet to respond to Kodak's latest comments about his wife and sister-in-law.
The Florida rapper was released from prison back in August after being charged with a number of charges including grand theft of a firearm, possession of a weapon by a felon, possession of marijuana, and child neglect.
Many of the above charges were dropped, but he is still facing charges of sexual assault.