Kim Kardashian Slammed For "Promoting Eating Disorders" By Endorsing Appetite Suppressant
16 May 2018, 10:02 | Updated: 16 May 2018, 13:40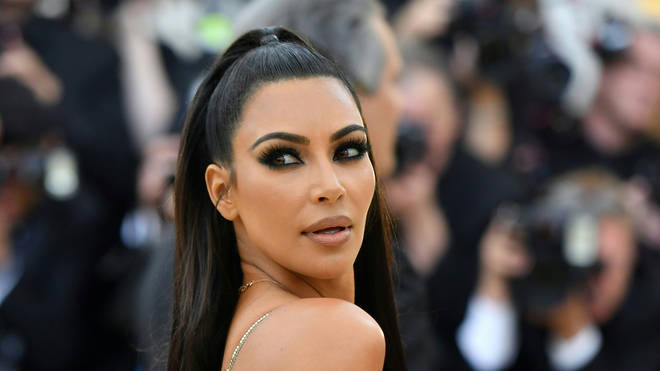 "Use your head. Disgusting. "
Kim Kardashian has been accused of promoting disordered eating by endorsing an appetite suppressant.
The reality TV star sparked fury online after sharing an advertisement for "Appetite Suppressant Lollipops" from Flat Tummy Co, a company known for selling 'detox' teas and shakes.
Haling them as "literally unreal", Kardashian can be seen sucking on a red lollipop in the since-deleted post, which offers her followers the new product at a discounted price.
The post has garnered criticism from disappointed fans who have slammed the mother-of-three for the "deeply irresponsible" move.
Kim Kardashian once again promoting eating disorder behaviours to her young, female following. A toxic example of what women have been reduced to in our society.

Oh, and btw, you know what else suppresses your appetite? FOOD. If you're hungry - just EAT FOOD. pic.twitter.com/jpA1UvEiW0

— Lizzie (@lizziegrc) May 16, 2018
as someone who struggled with an eating disorder in high school and had to go through treatment, i am so disappointed in @KimKardashian for endorsing this type of ad. appetite suppressants are extremely unhealthy and toxic, and i learned that from a licensed nutritionist. https://t.co/fkNHeUUw6D

— maile (@mailejane_) May 16, 2018
@KimKardashian you're promoting a product that will inevitably be the trigger for many to develop an eating disorder and also enable those already struggling to sink further into their illness. My eating disorder RUINED my life and stole my soul. Use your head. Disgusting. pic.twitter.com/LkGmiiwavX

— panda🐼 (@avaladez97) May 16, 2018
This isn't the first time the 'Keeping Up With The Kardashians' star has faced criticism for promoting a diet product from the company.
In January 2018, she came under fire from health-concious users who claimed she was sending the wrong message to her followers by promoting meal replacements.
Ahead of last year's Met Gala, Kim claimed to be "so happy" about catching the flu before the event as it was an "amazing diet".
Kim is yet to respond to the criticism.