People Are Confused After Kim Kardashian Meets Donald Trump In The White House
31 May 2018, 11:54 | Updated: 31 May 2018, 11:56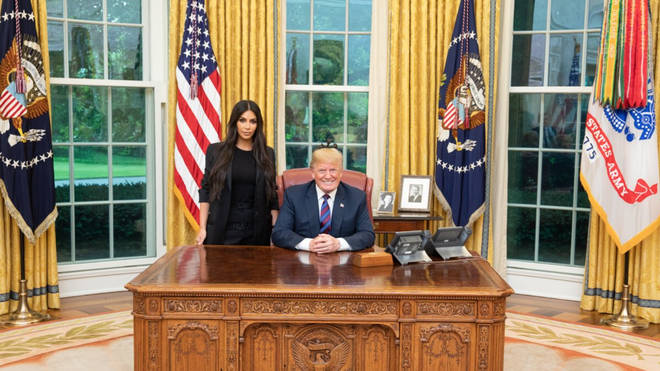 Kim went to discuss politics with the US president...
People have expressed their anger and confusion after Kim Kardashian met with Donald Trump in the White House to discuss prison reform.
The reality star apparently met the controversial president on behalf of women serving a life sentences for drug offences.
Trump confirmed the meeting on Twitter, writing: "Great meeting with Kim Kardashian today, talked about prison reform and sentencing."
The celebrity was on a mission to encourage Donald Trump to pardon Alice Marie Johnson, who has spent over 20 years in prison and isn't eligible for parole.
Kim Kardashian also wrote: "I would like to thank President Trump for his time this afternoon.
"It is our hope that the President will grant clemency to Ms. Alice Marie Johnson who is serving a life sentence for a first-time, non-violent drug offense."
She was also expected to meet with Donald Trump's son-in-law and senior advisor Jared Kusher, who is responsible for the administration's current overhaul of the US prison system.
Following news of the meeting, people took to Twitter to express their surprised reactions.
Kim Kardashian has been vocal about her dislike of Donald Trump in the past and recently distanced herself from Kanye West's pro-Trump comments on Twitter.