Can You Tell The Difference Between Kim Kardashian And Her Incredible Look-alike?
23 March 2016, 14:27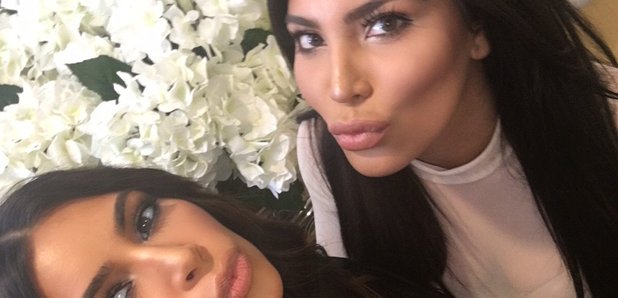 This is crazy.
Kim Kardashian has met her match. Her physical match, that is. The reality TV star has come across her ultimate lookalike.
Kamilla, who has over 250,000 followers on Instagram, caught the public's eye because of her strikingly similar looks to Kim's.
Now, she's caught Kim's attention too and will even be appearing on an episode of 'Keeping Up With The Kardashians' alongside her.
Check out the two posing for a selfie together:
Kamilla shared the image on her Instagram, posting; "Look who I ran into the other day – @kimkardashian, we can't wait for you guys to see our episode of #KUWTK and see what we were up to xo Kim is such a sweet person and so so gorgeous, my god! -Kami."

Kamilla told Entertainment Tonight of her new-found fame: "I think she's such a gorgeous woman. I mean, probably one of the most beautiful women in the world. I'm embracing the fact that people think we look alike and I appreciate it because I think she's beautiful. But I want to be me."