Khloe Kardashian Addresses O.J. Simpson Rumours After Revealing First Picture Of Baby True
14 May 2018, 11:06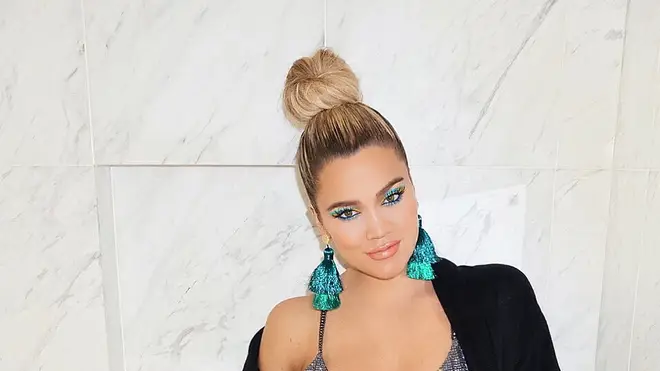 The reality star has addressed the long-running rumours again...
Khloe Kardashian has addressed rumours that her real father is O.J. Simpson after revealing the first picture of baby True Kardashian.
The reality star, who is still facing controversy involving her boyfriend Tristan Thompson, attempted to clear up any more rumours after showing off their new baby to the world for the first time.
Taking to Instagram on Mother's Day in the US, Khloe posted a video of her daughter True alongside the caption: "Happy One Month True".
However after a fan claimed that her daughter was black because "O.J. Simpson is Khloe's dad", the reality star hit back.
"I mean… her dad is black silly," she said. "That's why she's black babe."
Khloe Kardashian's dad is reportedly Robert Kardashian however some fans are convinced that her real father is O.J. Simpson.
Simpson responded to the claims back in January, revealing that he has "nothing to do" with Khloe and "I would be proud if I had anything to do with it, but I don't."
Meanwhile, Khloe's sister Kim Kardashian has revealed that Tristan Thompson blocked her on social media after she made comments about his alleged cheating prior to the birth of baby True.