Khalid On Working With Calvin Harris: "I Was Freaking Out!"
14 June 2017, 16:13 | Updated: 14 June 2017, 16:29
The 19-year-old singer-songwriter spoke to Yinka about his debut album, touring with Lorde and discovering Grime music.
Khalid has revealed what it was like working with Calvin Harris on their new collaboration 'Rollin'.
Speaking to Yinka, the 19-year-old singer-songwriter admitted that he was going "crazy" after being invited to the Scottish DJ's house to record the song.
"I was freaking out!" Khalid confessed. "One of my favourite songs is from Calvin Harris, it's a song I used to sing in sixth grade. It's 'Bounce'."
"We used to walk to middle school listening to this song on our iPod Nanos, that's a memory I'll always remember forever." he said.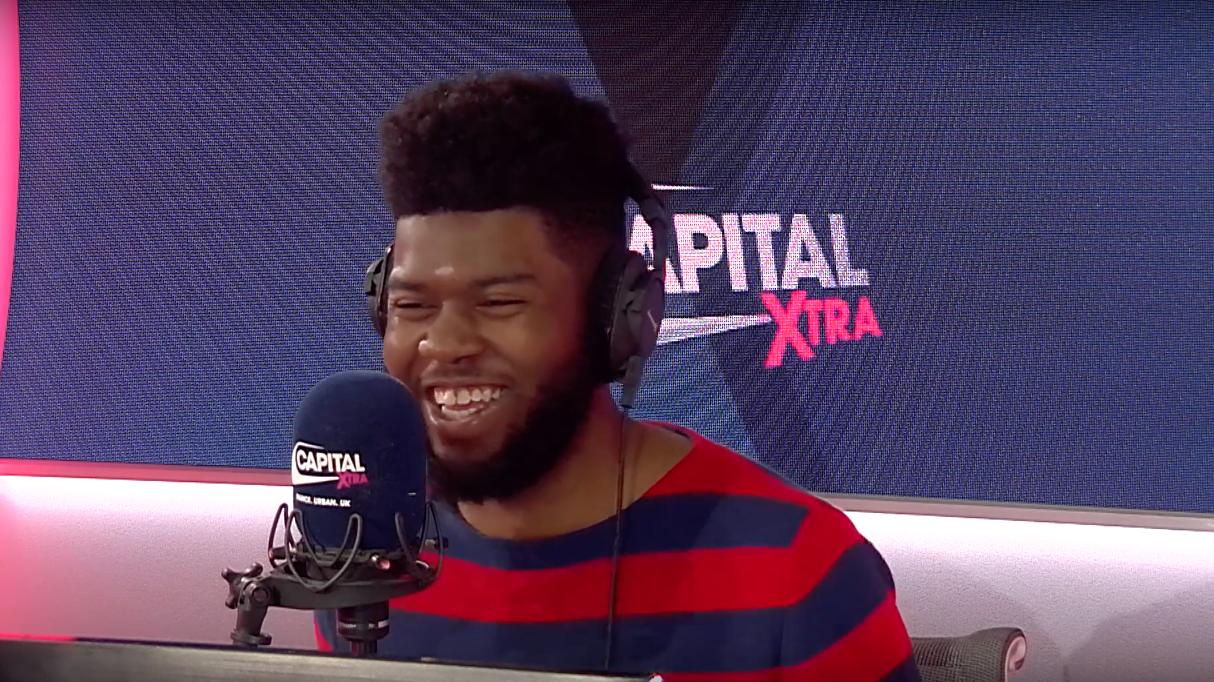 Khalid revealed that Harris was "so nice" and that he "learned a lot" from the DJ.
"I made a record that I'm in love with, and Future's on it, so what can't you love about it?" he said.
The El-Paso native went on to discuss one of his latest musical discoveries - Grime.
"It is definitely vibe," he agreed with Yinka, "I never really knew about it until I came to London the last time."
A self-confessed fan of Little Simz' remix of his 2016 hit 'Location', Khalid said he is "excited to get way more involved" in different types of music.
"I'm super new! My career hasn't been here forever yet," he said.
"I feel like the growth of my career will be the growth of my expression, [which] will definitely be the growth of my ears."
Khalid's debut album, 'American Teen', is available now to download, stream and purchase.