Kenan And Kel Spark Reunion Rumours As Fans Lose It Over 'Good Burger' Teaser
16 May 2019, 16:51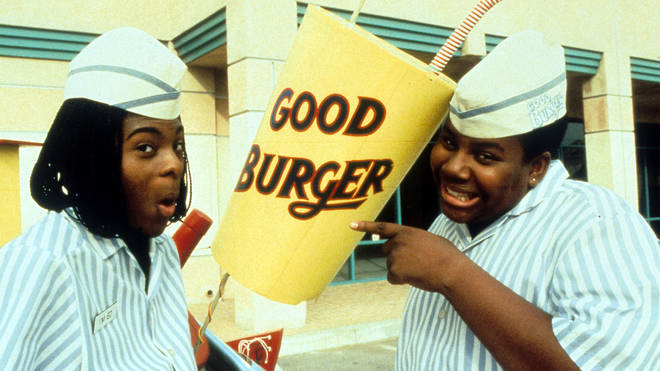 Kenan & Kel fans have gone into a frenzy after they teased a "Good Burger" reunion at the "All That" reboot...
Kenan Thompson and Kel Mitchell who are famously known for their American teen sitcom 'Kenan & Kel' from the 90's, have announced something special for their fans.
On Tuesday (May 15th) Kel took to Instagram to reveal that The Jonas Brothers will be performing on the debut on the All That revival which is set to premiere on June 15th.
In the Instagram post, Kel was dressed up on set of 'Good Burger' as the dopey fast food employee Ed, which is his character in the comedy. Before it was turned into a movie, the sketch initially appeared in All That.
Although Kenan Thompson weren't present in the post, the Good Burger co-star will most likely appear in the sketch as both Mitchell and Thompson are part of All That's producing team.
According to Complex, Original cast members such as Lori Beth Denberg and Josh Server will also be part of the premiere while also ushering in a fresh new line-up of young comedians. 
"Good Burger" was one of the biggest sketches on during All That's original run which lasted from 1994 until 2005. It was then adapted into a film in 1997.
The All That reunion announcement first came earlier this year before it was revealed the Kel Mitchell would be joining Kenan Thompson for the show's revival.