Joe Budden mocked after ex's Tahiry & Cyn Santana join LHHNY cast
8 November 2019, 11:51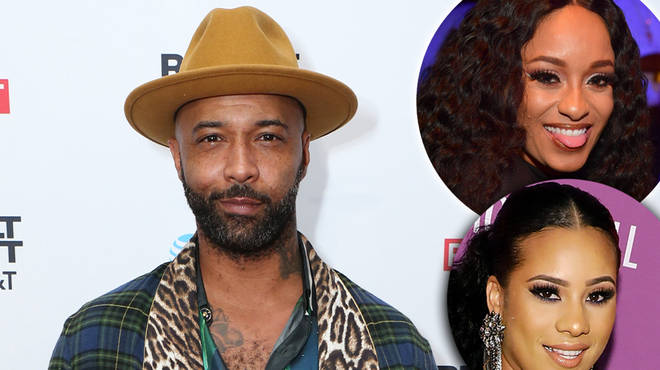 Rapper Joe Budden has been roasted on Twitter, after fans found out that both of his ex's Tahiry & Cyn Santana will be joining him on Love & Hip Hop.
Joe Budden has been the topic of Twitter jokes after his two ex-girlfriends Tahiry and Cyn Santana are set to appear in the Love and Hip Hop season 10.
Before the "Pump It Up" rapper became a member on the show, he exposed his relationship with Tahiry on Joe Budden TV.
According to PageSix, there were reports of Joe Budden and Jim Jones joining the season 10 cast. The drama within his past two relationships is likely to get addressed in the new storyline.
Many fans are suspecting that Joe's exes Cyn Santana and Tahiry will either come together to go against the rapper, or fight over him in the upcoming season.
Regardless, it won't take very long for the drama to kick in.
Earlier this year, after Joe and Cyn announced their split, after fans suspected they broke up for a  Love & Hip Hop plotline.
Whether or not there's validity to that hasn't been clear but clearly, everyone involved has secured a bag over the relationship trouble. 
Now, Joe Budden has been on the show in the past, both when in relationships with Cyn Santana and Tahiry Jose.
Jim Jones has reportedly also joined the cast along with Krissy Lampkins. See tweets of fans roasting Joe Budden below.
If they have Cyn and Tahiry fighting over the geriatric abuser that is Joe Budden, I will fight Mona my damn self.

— chic a sea stan account (@_jessscole) November 6, 2019
Joe Cyn and Tahiry? This gone be funny af. Oh and Erica and Safaree😭

— Lexx✨ (@_Trinajr) November 7, 2019
Cyn should have known what she got herself into when she decided to be with joe budden. Reason why Tahiry didnt marry him and hes treated strippers/bartenders horrible in the past smh 😔😔😞😞 shes so young ! #LHHNY

— shorty 🇩🇴 (@sweetlove015) January 8, 2019