Watch J. Lo And James Corden Prank Text Leonardo DiCaprio In Carpool Karaoke
30 March 2016, 09:19 | Updated: 30 March 2016, 09:54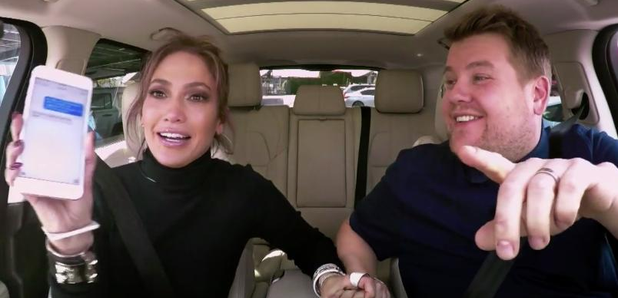 Plus she sang some of her classic hits!
Jennifer Lopez is the latest celebrity to join James Corden in the famous passenger seat of his Carpool Karaoke skit on The Late Late Show.
The singer joined Corden in a prime-time special, where the two sang some of J. Lo's biggest hits including 'Jenny From The Block', 'Love Don't Cost A Thing' and 'Booty'.

But the biggest moment of the car ride came when James Corden took Lopez's phone and sent a prank text to Leonardo DiCaprio, saying "hey baby, I'm kind of feeling like I need to cut loose, any suggestions, let me know."
The Oscar winner later text them back asking if she wanted to go to a nightclub with him.
Last year James Corden was joined by A$AP Rocky , Jennifer Hudson, Iggy Azalea , Stevie Wonder and more brilliant guests for 'Carpool Karaoke.'.
Watch the epic car journey above.