Jaden Smith Admits He "Failed" His Father & Wants To Leave LA In Emotional Meltdown - WATCH
13 January 2017, 10:48 | Updated: 13 January 2017, 10:50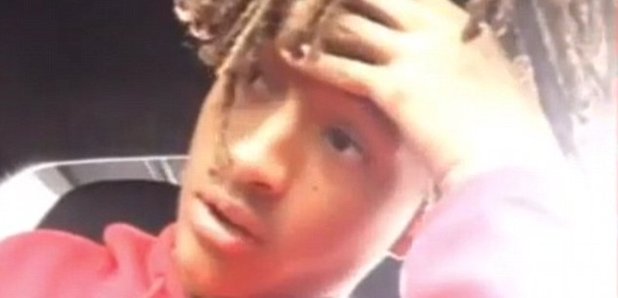 Will's son speaks out.
Jaden Smith has admitted he feels like he has "failed" his father Will Smith.
The emotional Instagram Live video, which has since been deleted, shows the young star opening up to his 5.1 million followers from the driving seat of a car.
Reportedly shot from the DMV in Los Angeles, Jaden says: "It's going to be so funny to tell my dad that I've failed straight up."
Watch the video below:
The eccentric son of Will and Jada Pinkett Smith continued in an apparent state of existential crisis, expressing his desire to leave LA before moving on to some more philosophical topics.
"I'm about to move out LA, there's a lot bad things out here," the 18-year-old rapper and fashion designer said.
"It's hard to create a life for yourself because there's nobody here that's really supporting the youth, or the youth's creativity."
Smith followed up with an inspiring message for his followers.
"Create the life that you want for yourself," he said, "Everybody follow your heart, you know what I'm saying?"
"Do exactly what you want to do, be who you want to be."
The young star's meltdown continued as he questioned the purpose of the popular social media platform.
"Isn't this crazy? What is Instagram Live? Why aren't scientists Instagram Live-ing?"
"Why aren't people Instagram Live-ing to cure cancer right now?" Smith exclaimed.
"Nothing about this life makes any sense."
In related news, Jaden was recently taken aside by a security guard after being caught skateboarding on private property in the affluent Calabasas neighbourhood.