Jacquees Claps Back At Ella Mai After She Disses His 'Trip' Performance In Shady Tweet
10 April 2019, 12:07 | Updated: 10 April 2019, 15:30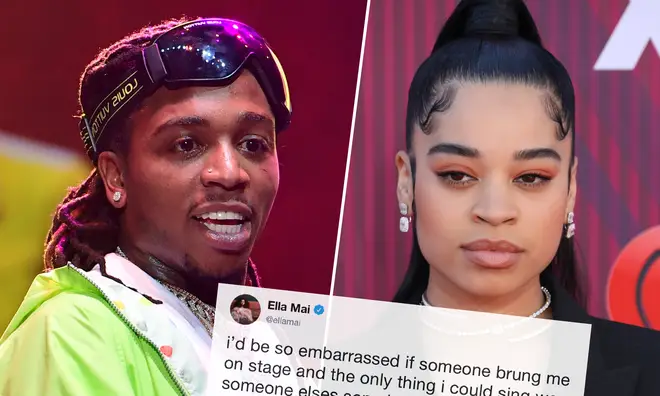 Jacquees has addressed Ella Mai after she indirectly dissed his recent performance of his remix of her song 'Trip' at Drake's show.
Jacquees has spoken out after his recent performance of Ella Mai's 'Trip' was subliminally dissed by the songstress herself.
The R&B singer came out to perform alongside Tory Lanez, who was opening for Drake at London's O2 Arena, and busted out a rendition of his popular remix.
After Jacquees unleashed the remix last year, Mai reportedly sent a cease and desist letter to the singer and the song was swiftly removed from YouTube and SoundCloud.
"i'd be so embarrassed if someone brung me on stage and the only thing i could sing was someone elses song because nobody knew my actual music. poor thing," Ella tweeted following Jacquees' performance this week.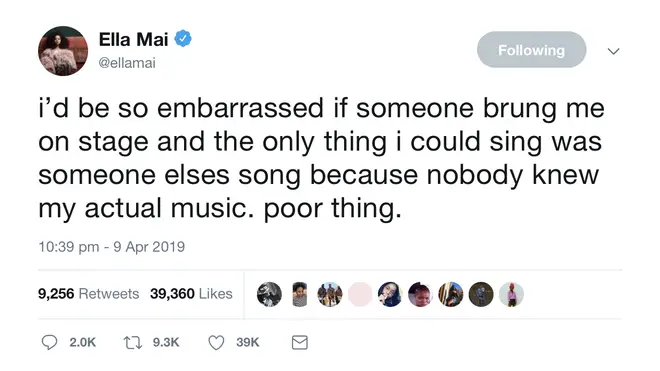 Jacquees responded to the tweet by claiming that he and DJ Mustard, who signed Ella back in 2014, has already hashed out their differences.
"Me and @djmustard already cleared this up we plan on working we on the next page," he wrote. "I'm doing what I do. Much success to ya Ella Mai."
"Yea and everything gold or Plat …B.E.D. AT THE, CLUB OCEAN, YOU, YOUR PEACE NEXT!" he added after his girlfriend Dreezy defended her beau.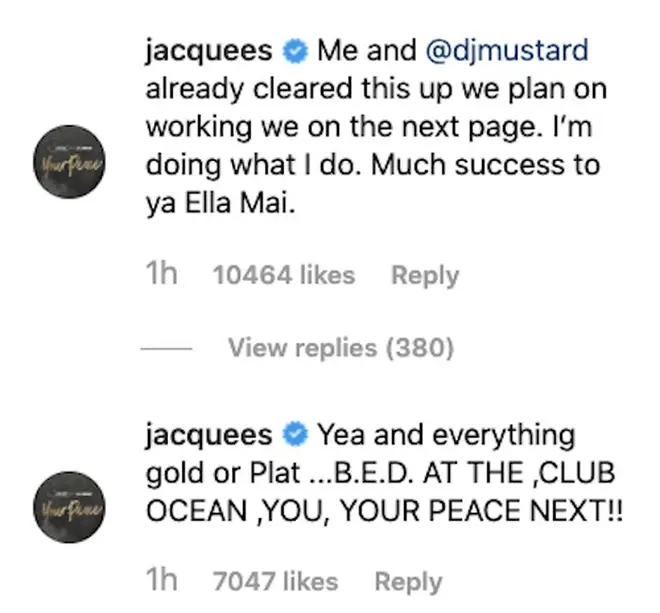 "1st of all he hate performing that song," Dreezy wrote. "They put him on the spot and he did what he was sposed to do. Every single he dropped is gold or plat, humble yourself girl."
Ella is yet to respond to the comments.