Teyana Taylor pregnant: Singer confirms baby news and reveals gender
15 June 2020, 12:08 | Updated: 15 June 2020, 12:37
After her four-year-old daughter accidentally exposed her rumoured pregnancy, Teyana Taylor has now confirmed the news.
Teyana Taylor has confirmed that she is expecting her second child with her husband and NBA star Iman Shumpert.
The R&B star's pregnancy had already been 'accidentally exposed' by her four-year-old daughter Junie in a video on Instagram (above) but now she's officially confirmed the exciting baby news and spoken out about it for the first time.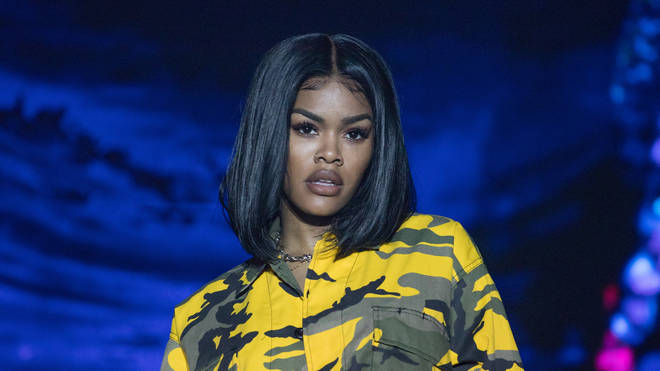 Speaking to People, 29-year-old Teyana said, "We're ready, and we're very excited. Iman is super excited. Junie is ecstatic — I'm talking super ecstatic. Everybody is just excited. I can't wait."
Confirming the gender of her newly announced baby, Taylor added, "I've got three more months left until we meet our little princess."
Discussing baby names, Taylor revealed that she and Iman have a few in mind but that their young daughter Junie keeps changing them.
She explained, "Junie has a lot of ideas. We want to keep her as involved as possible because Junie clearly thinks that this is her baby. She talks to my stomach all the time. It's so good to see that."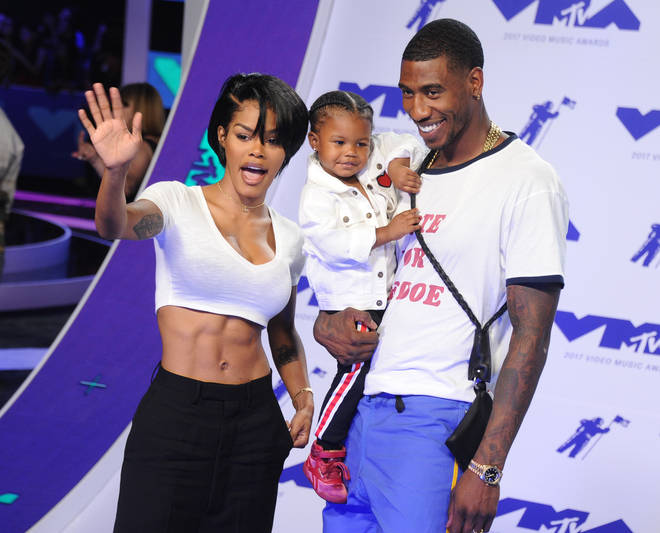 She added, "Kids handle siblings differently. You have kids that are a little bit jealous. But she's so excited and preparing herself to be a big sister. She constantly kisses my stomach, she constantly talks to the baby. Even when we go to the store, she's like, 'Okay, mom, this is for the baby.' She's so ready. She's going to be such a great big sister."
In the music video for her new song 'Wake Up Love', Teyana Taylor addresses her pregnancy and Junie can be seen prodding her mother's stomach.
"What she did at the end of the video is Junie the whole time. She hogs the whole baby all the time. We were in the bed and loving on one another, and she jumped on the both of us like, 'I'm here!' It's the cutest thing."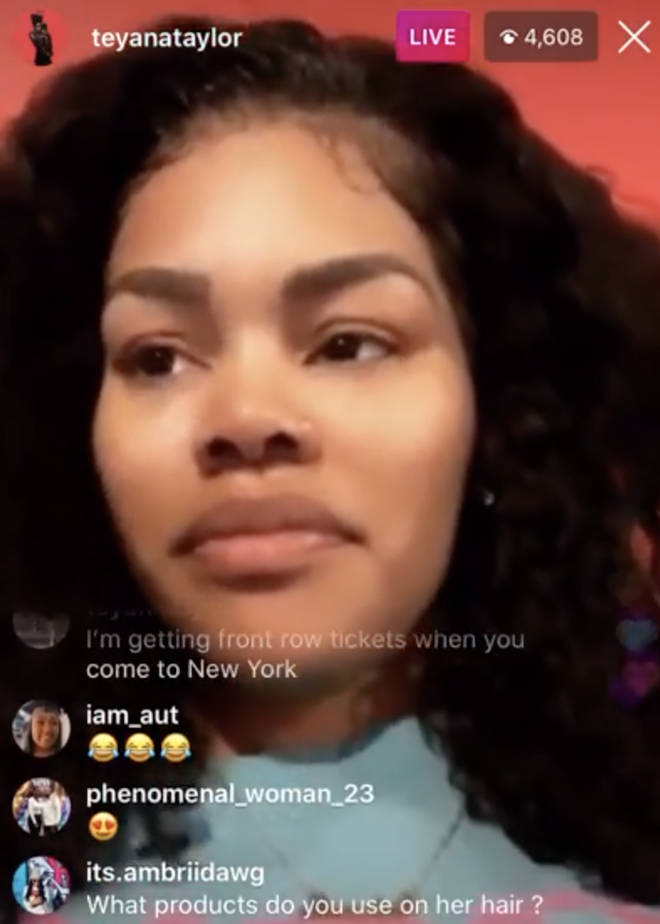 Teyana Taylor previously sparked pregnancy rumours after her 4-year-old daughter accidentally exposed her on Instagram Live.
The 'We Got Love' singer, 29, hosted a livestream for her fans on Thursday (May 21) when her daughter Iman "Junie" Tayla Shumpert Jr. crashed the video.
At one point, Junie, who Teyana shares with basketball player husband Iman Shumpert, asks for her mommy. "Yeah, girl?" replies Teyana, to which Junie asks, "Why don't we kiss that baby?"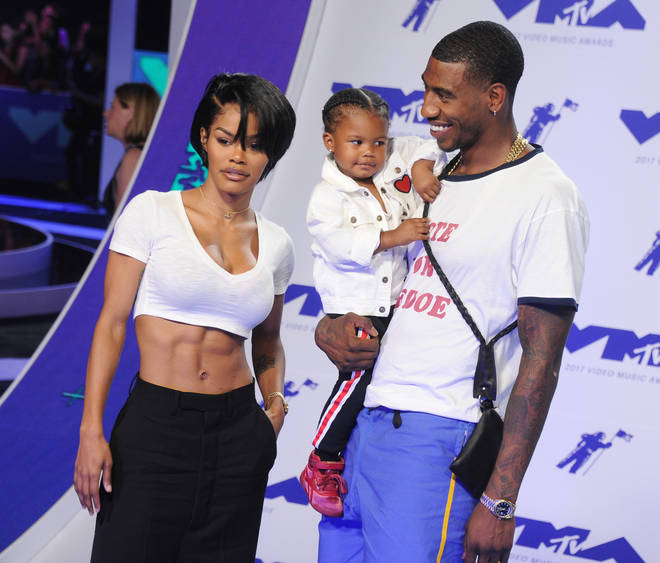 Teyana lets out a nervous laugh and adjusts the camera, shooting her daughter a look and remaining tight-lipped. Soon enough, fans took to social media to discuss the moment.
"She's definitely pregnant it's all in her face and she been to quiet," wrote one. ""Mommy let me kiss that baby" Junie is going to be such a sweet big sister," said another.
"She definitely pregnant she looks swollen," said one. "Them lips pregnant. Goddamn," echoed another. Others joked about Junie's mischievous exposing of her mother's rumoured pregnancy.
"Kids always telling yo business," said one. "It be ya own kids," added another. "Teyana gave her that look like every black mother gives," joked one, while another said, "Kids will spill any tea you're brewing."
> Download Our Free App For All The Latest Teyana Taylor News!