Hardy Caprio Shares The Most Hilarious Picture on Twitter
1 February 2019, 16:19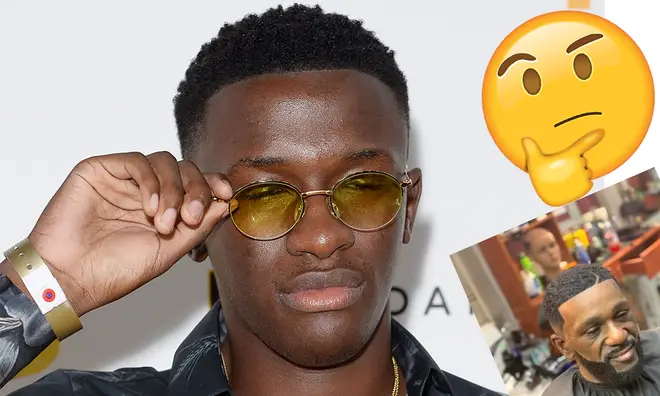 While some take Twitter comments seriously, others choose to take them lightheartedly and make a joke out of them. South London rapper Hardy Caprio embraces the funny nature behind tweets and shares the most hilarious photo...
Croydon rapper, known for living his 'best life', Hardy Caprio, 22, has shared one of the funniest tweets of early 2019.
Many artists and public figures have fans that post tweets about their looks. Some like it, some find it atrocious and others find it hilarious.
Hardy Caprio makes light of a fan posting a man that looks like "the future Hardy". Fans say he is an precise example of image of what Hardy Caprio will look like in his older years.
Caprio discovered the photo when a fan made a Twitter photo gallery of a man in the barbers, who looks like what Hardy Caprio will look like when he gets older.
The South London Rapper reposted the bottom left photo out of the gallery and reposted it with the caption "Me getting ready to do Best Life in 2046".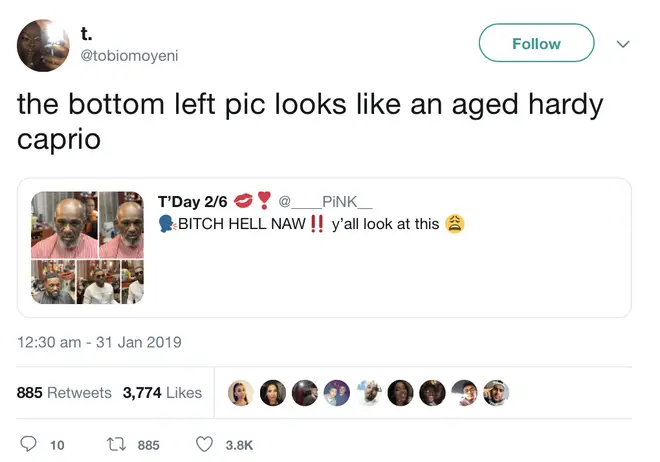 Hardy Caprio has learned to take things lightly with his fans and actually finds a lot of the comments funny. Especially the instance when he tweeted about a fan coming upto him and mistaking him for Yungen.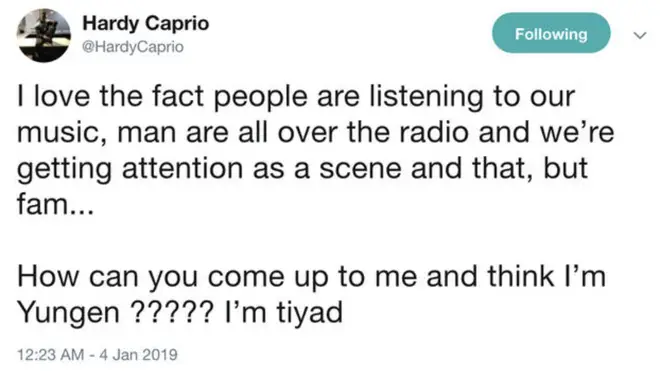 Hardy Caprio shows his playful nature in this tweet jokingly saying "bruv I went from selling 250tix to 10k that's all mad. I still ain't even got facial hair".
He continues to make hilarious tweets in 2019 and his fans can't wait to see what is next on his list of jokes...
In late 2018, Hardy Caprio headlined his own EU and UK tour called 'The Hardy Season tour' with supporting acts NSG and Tion Wayne.
Caprio won The Rated Awards Artists of the Year 2018 award and kicked off the tour in Europe on Thursday, September 27 and begin the UK leg on Sunday, October 7 in Brighton.