Fat Joe Accuses Remy Ma's Assault Victim Of "Clout Chasing" In Explosive Instagram Statement
3 May 2019, 15:29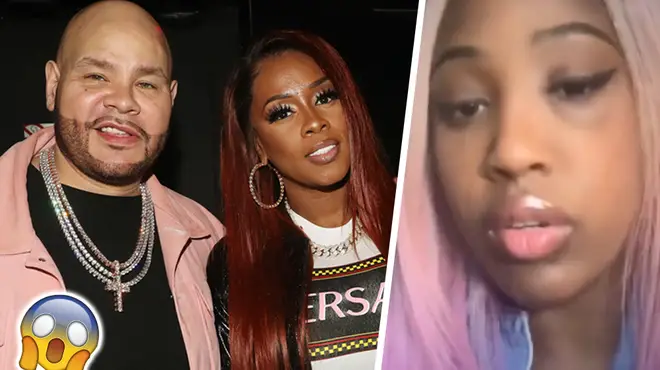 Fat Joe has called out Remy Ma's assault victim for "clout chasing" during his lengthy and explosive Instagram statement...
Fat Joe has taken to Instagram to defend his "sister" Remy Ma after she allegedly punched Love & Hip Hop co-star Brittney Taylor in the face. Taylor took to Instagram to show her fans photos of her black eye, while tagging Remy to the post.
The rapper had a lot to say about the situation and insinuated that Brittney is chasing online attention.
Fat Joe took to Instagram to pen his thoughts on the situation, while defending Remy against the alleged assault victim. The New York rapper wrote that Remy Ma has been a good citizen after getting out of jail, becoming a mother and doing big things to make people proud.
Joe revealed that Remy has been drug tested and has managed to upkeep her curfew. He also questions how the incident actually took place if there was many police and cameras around.
Yesterday (May 3rd), Joe took to Instagram and wrote:
"There were maybe thirty to forty Cops at the Cancer Charity Event not one saw ANY altercation," said Fat Joe. "In a world of everything is on CAMERA there's no footage of any incident hmmmmmmmmmmm PLEASE PLEASE PLEASE beware of the CLOUT CHASE my sister will be just fine THIS TOO SHALL PASS."
Remy Ma was released from police custody on bail and her lawyer has stated that Brittney Taylor is being untruthful. So far, no security footage has been revealed to prove that Remy did attack Brittney.
>
>
>