Ella Mai Finally Addresses Jacquees 'Trip' Remix Controversy & Sex Tape Rumours
16 October 2018, 12:31
The British 'Boo'd Up' singer has responded after Jacquees' popular remix to her song 'Trip' was taken down, as well as rumours of her alleged sex tape.
Ella Mai has responded to the controversy surrounding Jacquees' remix of her song 'Trip' after it was removed from distribution.
The British singer, whose breakout single 'Boo'd Up' blew up worldwide this summer, was rumoured to have played a part in the swift removal of Jacquees 'Trip' remix, which picked up a lot of traction online before it was taken down.
"I don't play any role in it, to be honest. I feel like my label made a statement, and there's not really much else to say about it to be honest. People are gonna take it how they want," she told Hot 97's Ebro.
"I don't want people think different than what the actual situation is, but people don't actually know the real ins and outs to the industry, and I can't blame someone for not knowing something."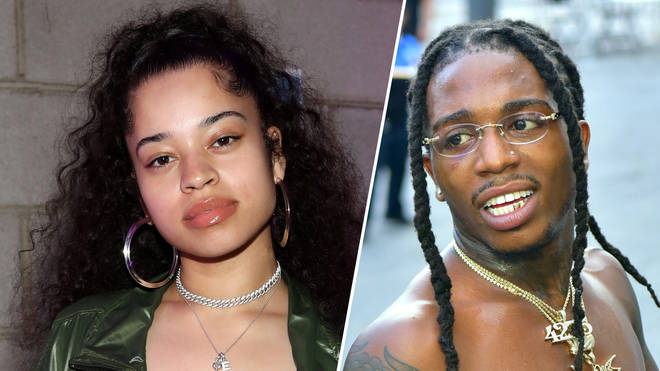 The R&B songstress revealed that she does know Jacquees personally, and denied blocking him on Instagram following the controversy - she never even followed him in the first place.
She also added that she "doesn't mind at all" when people cover her songs - it's where she started, after all - but clarified that it becomes more of an issue when monetisation gets involved.
Elsewhere during the interview, Ella, who released her self-titled debut album last week, addressed rumours of her alleged sex tape that surfaced this year.
"It's ridiculous, you can clearly see it's not me. People are just trying to drag anything," she stated, branding the whole situation as "dumb".