5 Reasons You Need The Capital XTRA App In Your Life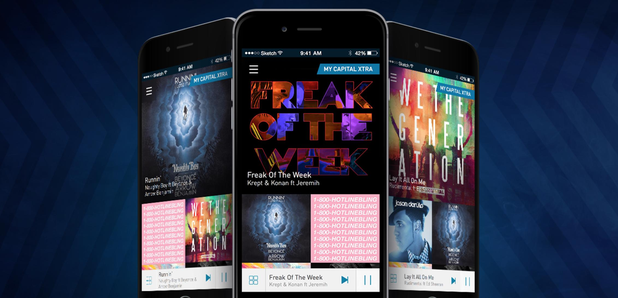 The Capital XTRA app is available to download now (and it's totally free!)
1. Listen live to the shows you love
Don't worry if you're still on the move while your favourite Capital XTRA show is getting started. On the Capital XTRA app you can listen live, wherever you are... So you'll never have to miss #Reloaded again.
2. Have all the latest new music, news and photos in your pocket!
Looking for some new music to love? Wondering what everyone wore to the latest awards show? Need to know Drake's latest relationship status? Head to our 'News + Lists' section, we've got you covered.
3. Take control of the music with My Capital XTRA
My Capital XTRA brings radio and streaming together, a world first! My Capital XTRA allows you to see the next eight songs we're playing and skip the ones you're not feeling, so you can create your own ultimate playlist all while still hearing from Jez, Manny and your favourite Capital XTRA presenters.
4. Listen back to all of your favourite shows
We get it, you can't guarantee you'll be around to catch Westwood bring the heat EVERY Saturday night (although, really, you should try harder). No biggie, just tap on 'Schedule + Listen Again' in the Capital XTRA app and all shows from the last seven days will be right there, ready to listen back to.
5. Receive breaking news straight to your phone.
Beyoncé dropped another surprise album? Drake announced a UK tour? Chris Brown just released the song of the summer? Enable push notifications on the Capital XTRA app and we'll ping you with the hottest breaking news that we think you'll want to hear about.
Download the Capital XTRA App on iOS and Andriod for free