Common Recalls Being Sexually Assaulted As A Child In Shocking Statement
8 May 2019, 15:56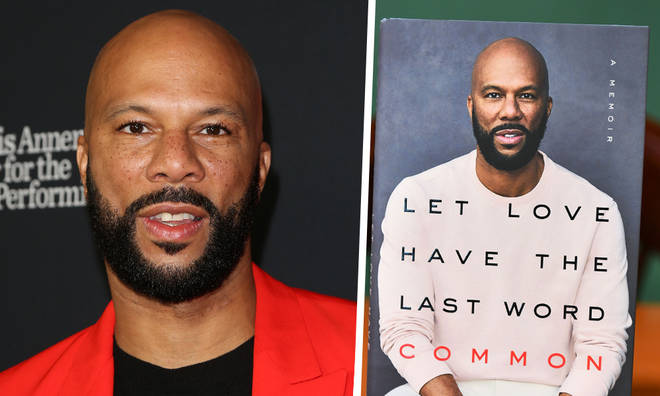 Common has recently opened up about a traumatic event from when he was a child in his new memoir 'Let Love Have the Last Word'...
Rapper Common recently debuted his memoir called Let Love Have the Last Word where he opens up about his life and goes into depth about situations that have caused him pain. The "Glory" rapper reveals a terrible experience from when he was a child.
Common revealed that while he was working on The Tale and attended workshops in order to understanding his character, it triggered him to remember the times when he was molested as a child.
Let Love Have the Last Word explores topics such as love and relationships. Common also opens up about his self-love journey and his relationships with his family members and partners.
According to Bossip, the rapper opens up about the time he was molested as a child.
He wrote "I was excited for a road trip I was about to take with my family. My mother; my godmother, Barbara; her son and my godbrother Skeet; and his relative, who I'll call Brandon…" the memoir reads.
Common later revealed that he was made to share a bed with the person he refers to as "Brandon" when he was just nine or 10 years-old at the time.
The rapper goes on to detailing the incident saying "At some point I felt Brandon's hand on me," he writes. "I pushed him away. I don't remember saying a whole lot besides 'No, no, no'…He kept saying 'It's okay, It's okay,' as he pulled down my shorts and molested me" he wrote.
Common explained how he felt in the moment and how he felt afterward. He continued onto write "I felt a deep and sudden shame for what happened"
The rapper explains how he dealt with the fact that he got molested and revealed he pushed it to the back of his head as he feared confronting the situation.
He revealed "Maybe it's a matter of survival—Even now, two years after that flash resurgence of memories, as I'm writing, I'm still working through all of this in myself and with my therapist."