Chrissy Teigan Dressed Up Her Baby Luna For Halloween And Your Heart Might Explode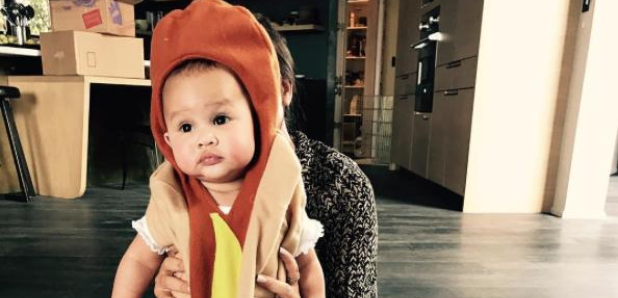 The Minnie Mouse costume is too much.
If don't follow Chrissy Teigan on Instagram, stop what you're doing and do it now - she's dressed her baby Luna up in eight of the cutest Halloween costumes we've ever seen.
Thank you, Chrissy, for serving up actual Halloween baby goals (that's a thing now.)
1. A hotdog.
2. A peacock.
3. Minnie Mouse.
4. A banana.
5. Little Red Riding Hood.
6. Alice In Wonderland.
7. A Pink Lady.
8. A hula dancer.
Okay, we're done. You can carry on with your day now.