Watch Cara Delevingne Slay James Corden And Dave Franco In A Rap Battle
28 July 2016, 16:56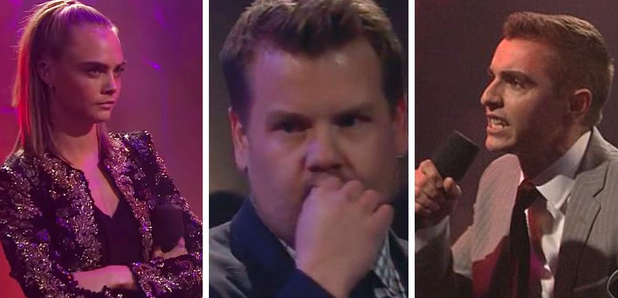 They go in.
Cara Delevingne is the latest celebrity to take on James Corden in his hilarious The Late Late Show segment 'Drop The Mic.'
The British model was joined by US actor Dave Franco as they went head-to-head with each other and Coreden.
Watch the full thing below:
Corden kicked things off, rapping to Cara; "You're perfect for Suicide Squad, I'm being heartfelt, because when I see you act, it makes me want to kill myself," he rapped.
She didn't take it personally though, hitting back: "You'll kill yourself, you promise, is that a fact? I've never heard a better reason for me to act."