Busta Rhymes Escorted Off Plane In London After Getting Into In-Air Rage With Passenger
2 August 2019, 15:34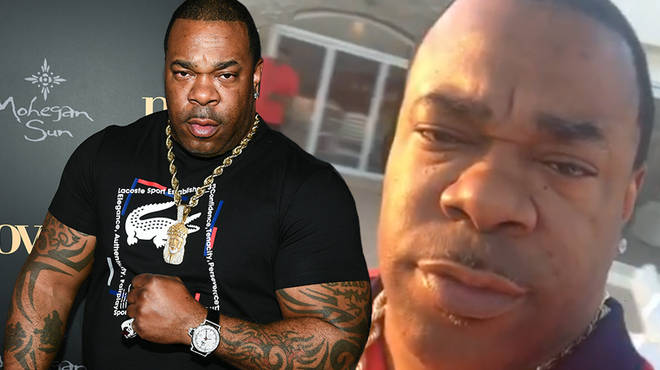 Hip-Hop artist Busta Rhymes has reportedly been escorted off BA flight by Police after he landed in London, after a heated altercation with a first class passenger.
On Tuesday (Jul 30) Busta Rhymes was reportedly escorted off a flight at London's Heathrow following an incident with a fellow passenger.
According to the Mail Online, the "Touch It" rapper got into an altercation with a woman in her 20's on British Airways plane, shortly before it departed from New York.
The 47-year-old reportedly angrily reacted to the woman over his hand luggage . A video appears to shows Rhymes engaged in a discussion, accusing a passenger of "patronising" him and "laughing in [his] face".
Busta later claimed that he was not making threats during the argument.
An eyewitness told TheMailOnline that the "Make It Clap" rapper became increasingly "agitated, aggressive and rude" towards a woman in her 20s. The woman was with her husband when the incident occurred.
"He was ranting and raving, getting really angry and demanding to know why she had used his locker," they said. "He told her to move her stuff immediately."
They went on to claim that the rapper started "shouting and behaving extremely aggressively", forcing her husband to intervene.
In the filmed footage, Busta can be heard saying: "We're all grown. There's no reason for you to voluntarily include yourself in something that has nothing to do with you."
Busta Rhymes continued "She was patronising me, I said 'OK, we'll handle it when we get off the plane'."
When the plane landed in London, Busta reportedly got escorted from the flight by police officers waiting at the airport. However, no arrest was made for the incident.