Bruno Mars Shows Off Flawless Vocals In 'Carpool Karaoke' - WATCH
14 December 2016, 10:19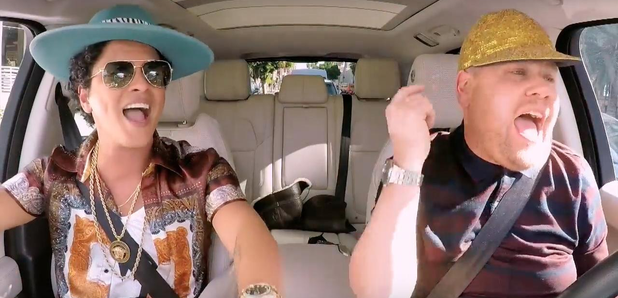 The singer joined James Corden to talk fashion, music and hats.
Bruno Mars' long-awaited 'Carpool Karaoke' has finally dropped - and it's even better than we expected.
The '24k Magic' star joined James Corden in the hilarious skit, which saw Bruno singing his heart out and showing everyone why he is currently taking over the world with his new album.
Watch Bruno's hilarious 'Carpool Karaoke' below:
The pair drove round Los Angeles and discussed everything from Elvis and poker to Bruno's elaborate fashion choices.
'Every time I've met you, you seem like you're in a great mood,' the British talk show host told Mars.
'What's not to love?' asked Mars, who was rocking a decadent silk shirt layered with gold medallions.
'I've got to say if I was wearing that level of silk I think that I would be happy as well,' replied Corden.
'If I could dress like that all day every day I'd just be over the moon,' he continued.
'I bet you can!' grinned the R&B singer.
Bruno's version is a far cry from Madonna's recent twerking antics, which saw the singer shake things up in Corden's car last week.