Bow Wow Responds To 9-Year-Old Lil Tay Following Controversial Internet Antics
23 May 2018, 10:36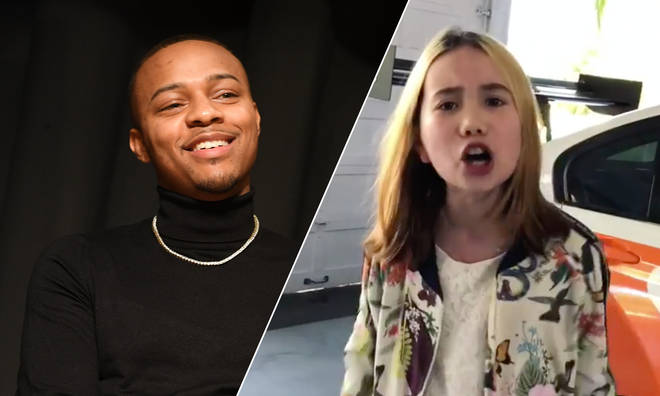 The rapper has spoken out on the viral social media star.
Bow Wow has defended Lil Tay on her headline-grabbing social media antics.
The 'Like You' rapper - who often finds himself facing the brunt of online ridicule - addressed the hate that the 9-year-old viral Internet star has been receiving.
After being approached by TMZ, Bow suggested that Tay is "probably just wanting to entertain the world."
"She just playing a role, she tryna' entertain," he added. "She got a lot of followers. She tryna' capitalize off the internet."
The rapper added that Tay would be the "perfect candidate" for his upcoming show based around the infamous 'Bow Wow Challenge'.
Last week, Lil Tay was exposed by her mother's ex-employer as an "Internet Fraud". The houses and cars that she flexed in were a result of her mother's job as a realtor. Her mother, Angela Tian, was fired from her job following Tay's rapid rise to fame.
Bow Wow isn't the only Hip-Hop star to have responded to Lil Tay's antics. Snoop Dogg recently took to Instagram to further expose the young star and her 'fake flexing'.
The legendary rapper revealed that Lil Tay is actually being encouraged by her older brother. The footage hears a man, rumoured to be her brother, telling Lil Tay to say offensive phrases.
Lil Tay is yet to respond.