Blueface Is Reportedly Facing 3 Years In Prison For A Felony Weapons Charge
21 February 2019, 09:48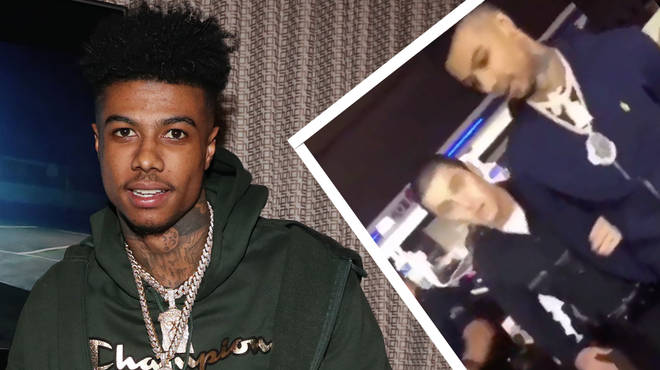 Blueface has reportedly been arrested and can potentially be facing three years behind bars...
Californian rising rapper Blueface, 22, was caught with an unregistered, fully-loaded firearm on his person at the beginning of this month, leading to his arrest.
After the recent success of his song 'Thotiana' being one of the biggest songs out at the moment, this is the last thing the rapper could have wanted to happen.
The Blast has reported the Cali rapper has officially been charged in relation to his arrest on (Feb 1st). He is allegedly facing a maximum sentence of three years behind bars.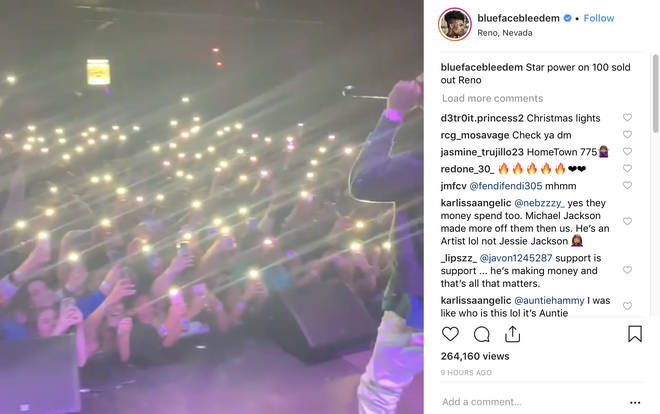 A report from The Blast reveals that Blueface was arrested after he and a large group of men were hanging out when they were approached by the LAPD.
The rappers friend allegedly tried to get rid of their weapons, but Blueface got caught out. The Los Angeles County D.A.'s office publication notes reveal Blueface was in possession of an unregistered handgun. The felony charge carries a maximum sentence of three years in prison.
Back in November 2018, Blueface was arrested as he was allegedly in connection with a highway shooting. Blueface happened to get apprehended at a gas station in both arrests.
DJ Akademiks reposted a video of the 2018 arrest on his Instagram. Twitter has also revealed footage and photos of his arrest, where Blueface seemed unbothered by the matter.
In the video, the police officer, is shown pushing Blueface forward in a straight line, and tells him, "You are under arrest,". Blueface responded "Yeah Aight".
He was reportedly released after posting $35,000 bail.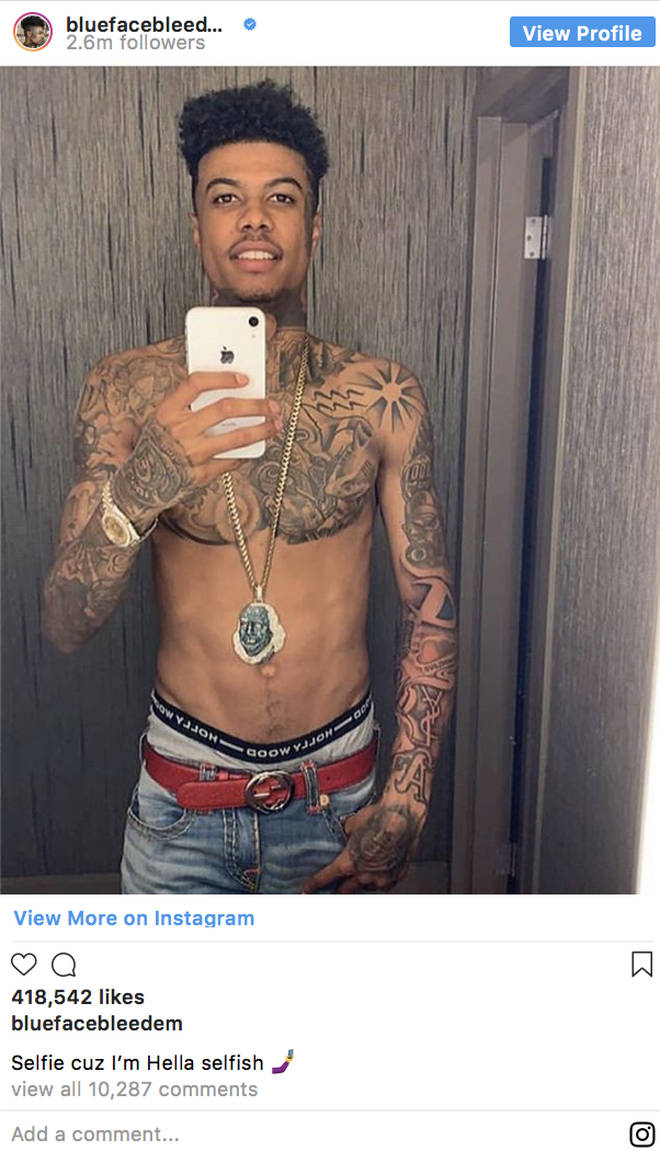 Some fans are questioning whether Blueface's response while getting arrested, is him being nonchalant about the situation - or whether he doesn't want to irritate the police to prevent other unfortunate events from happening.