Blac Chyna Slammed By Fans After Her Harvard Acceptance Letter Was Exposed As 'Fake'
26 April 2019, 11:08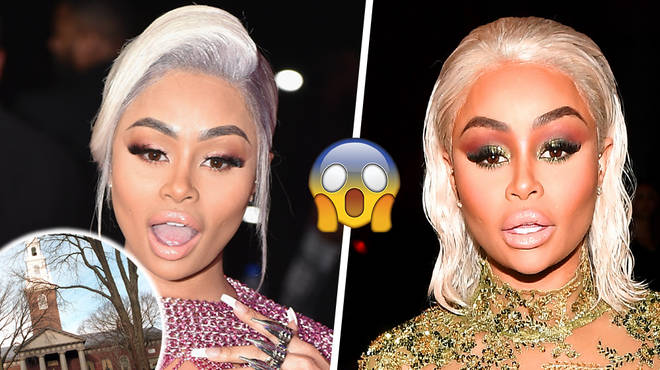 Blac Chyna has received major backlash after it has been revealed that her Harvard acceptance letter is 'fake'...
Blac Chyna fans were surprised when she took to social media to turn over a new leaf and announced that she had been accepted into Harvard Buisness School. However, it turns out that it may have not been totally true and her fans are going insane over the 'scam'.
After news came that Harvard University told TMZ that Chyna was not admitted to the school to obtain a degree or a certificate, her fans took to social media to troll the reality TV star.
The statement obtained by TMZ, reveals "Harvard Business School Online has not admitted nor provided an acceptance letter to a person named Angela White," the statement reads.
Blac Chyna was allegedly reached out to by Christian Emiliano, who self proclaims the title "Social Media Renaissance Man". 
According to TMZ, Emiliano reportedly pitched an email to Chyna, saying that his team is willing to complete the coursework for Chyna for $3,250.
The email reads "Our team will complete all the course work for you, all you have to do is take one test (we will provide you the study guide) and then take credit for the program."
The social media renaissance continued on to persuade Chyna by revealing "You can go on the Harvard campus and take a picture with a Harvard hoodie on / you can post updates on your snapchat and Instagram Story."
The quote Emiliano requested is "$2,250 for the course/$1000 for us to complete the entire course for you." 
On Thursday (Apr 25th) Blac Chyna took to Instagram to reveal the good news, stating "school is going to help me take things up a couple of notches. People are always talking about me, might as well talk about the good."
>
>
>