Blac Chyna Sparks Dating Rumours With Ex YBN Almighty Jay Days After DreamDoll Split
5 August 2019, 10:49 | Updated: 5 October 2020, 12:42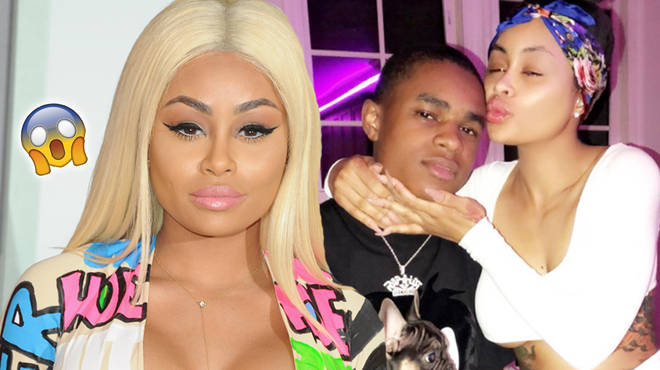 Reality TV Star Blac Chyna has reunited with her ex-boyfriend YBN Almighty Jay, just days after the rapper split with DreamDoll. Fans are speculating the pair are back together.
Blac Chyna has been spotted with her ex-boyfriend YBN Almighty Jay just days after DreamDoll confirmed her split with the 19 year-old rapper.
On Sunday (Aug 4) Chyna and Almighty Jay were reportedly spotted at The Turkey Leg Hut & Company restaurant in Houston.
Rapper DreamDoll confirmed her break up with Almighty Jay, after months of flaunting their relationship all over Instagram.
When Jay was seen commenting on Megan Thee Stallion's Instagram Live saying "Where the Hot Girls at? I'm tryna see something", fans quickly let DreamDoll know what her boyfriend was up to.
DreamDoll then spoke out and posted a photo that reads "Single.com (incase you missed the memo)." The rapper captioned the photo "Stop reporting back to me about n***as actions please and thank you !".
Just days after, Jay was spotted spending time with his ex-girlfriend, Blac Chyna. The reality TV star and rapper were spotted spending time together at a restaurant.
In a team photo with the Turkey Leg Hut staff, Jay is seen looking at Chyna with his arm around her. Fans in the comments are speculating that the pair are back together.
One fan wrote "Chyna got that lil boy heart💀" while another wrote "I feel bad for her she really likes him".
Blac Chyna and YBN Almighty Jay were reportedly dating from March 2018 and broke up in June 2018, when Jay wrote "@blacchyna and I are no longer together" on his Instagram story.