Blac Chyna Caught "Yelling At Overzealous Fan" During Fight At The MTV VMAs
28 August 2019, 16:00 | Updated: 5 October 2020, 12:41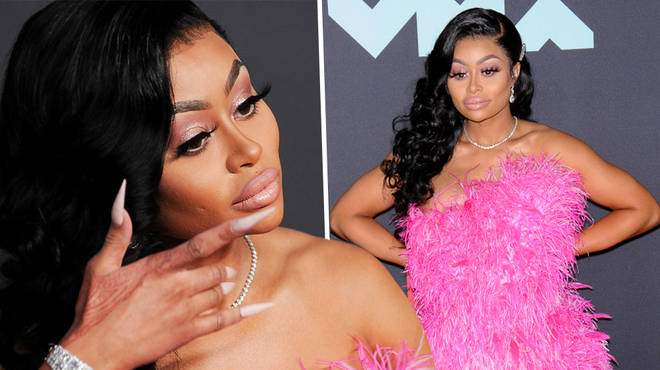 Reality TV star Blac Chyna reportedly got into a fight with an "overzealous" fan at the MTV VMAs. The model left the glorious award show shortly after the altercation.
Blac Chyna's reportedly got into a fight with a fan at the MTV VMA's on Tuesday (Aug 27). The 31 year-old model was apparently in a funk of the night of the glorious occasion.
The reality TV star was seemingly in a bad mood after complaining that she was hungry, then getting into it with one of her fans.
According to Us Weekly, Blac Chyna threw a fit at the MTV VMAs before getting into a verbal spat with a fan. Sources claim Chyna "was complaining and yelling" about being hungry at a concession stand during the event.
Chyna was allegedly heard saying "I'm hungry. I'm starving. I've been starving all week, actually," according to US Weekly sources. The self titled reality tv show star was apparently shouting that line while eating chicken fingers.
However, things got worse for Chyna, and the fan who spotted her. While Chyna was coming out the building and walked where she was visible to the fans, she was approached by a star-struck fan. The fan tried to get a photo with Blac Chyna.
An eyewitness revealed "At the same time, an overzealous fan who was trying to get a picture with Chyna came back to bother her," they said.
"The situation escalated quickly into a fight, as Chyna didn't want to take the picture. Chyna and the fan were yelling at each other."