Bhad Bhabie Denies Getting "Beat Up" By Woah Vicky After Fight Footage Leaks
31 October 2019, 13:00 | Updated: 31 October 2019, 13:25
The 16-year-old rapper was filmed brawling with fellow viral Internet rapper Woah Vicky at a recording studio.
Bhad Bhabie has broken her silence on her fight with fellow viral teen rapper Woah Vicky.
The 16-year-old rapper, whose real name is Danielle Bregoli, spoke out after a video surfaced online appearing to show the pair grappling inside an Atlanta recording studio.
In the video circulating on social media, 19-year-old Vicky, real name Victoria Waldrip, can be seen climbing on top of Bregoli and throwing punches towards her.
Some men in the studio at the time attempt to pull the girls away from each other, while Bregoli continue to scream and kick in attempts to retaliate.
Bregoli later took to Instagram Live to reveal her side of the story amid online speculation that Waldrip was victorious in the fight, claiming that her rap rival didn't leave a scratch.
"What you see is her on top of my throwing punches and missing," says Bregoli, before pulling up her top to display her unscathed torso. "Look at my body, where do you see any... I'm not bruised up nowhere! Get the f*** out!"
The 'Gucci Flip-Flops' rapstress claims that she incited the brawl by telling Waldrip to pull up to the studio and fight her "one-on-one."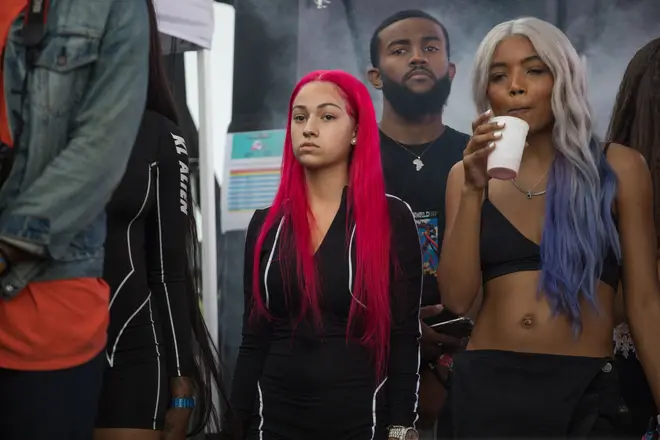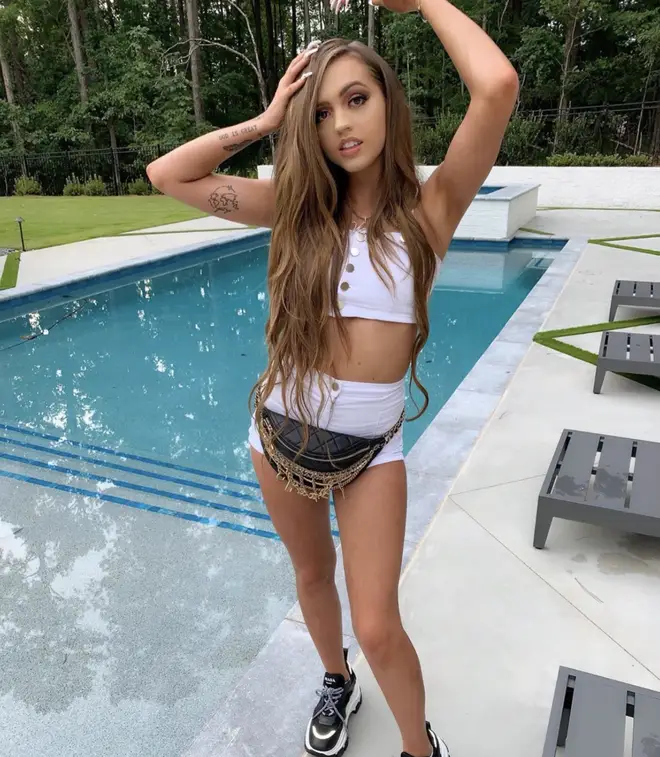 She adds, "You can see me in the video, I keep telling her "Get up and let's do this the right way, don't nobody hold me, let's do the the right way." She didn't wanna get up, what the f*** am I supposed to do?"
Bregoli then claims she got kicked out of the studio following the fight and wasn't allowed to reenter. "Like, if you beat me up, why don't you come do it again?" she says.
"If you beat me up, why you don't come beat me up again with no dudes around, no-one holding me back?"
Woah Vicky is yet too comment on the situation. The pair have a long-running beef prior to the recent physical altercation and were caught fighting in Los Angeles last year.