Bhad Bhabie Claps Back At Fans Who Roast Her NBA YoungBoy Tattoo - WATCH
23 August 2019, 14:24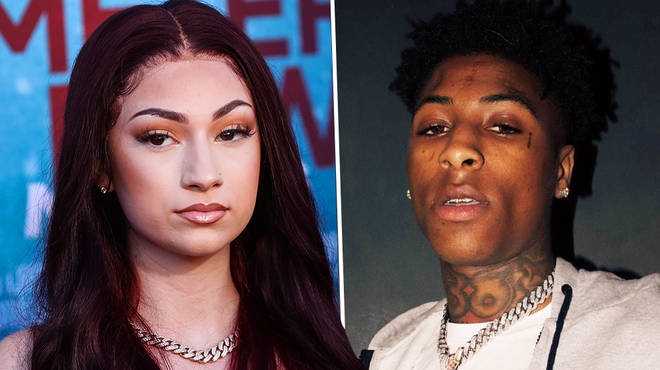 Floridian rapstress Bhad Bhabie has responded to her fans who have trolled her for getting NBA YoungBoy's name tattooed on her hand. She also addressed dating rumours during her rant.
Bhad Bhabie has responded to fans who have slammed her for her tattoo of NBA YoungBoy's legal first name "Kentrell".
On Thursday (Aug 22), the "Bestie" rapper, whose real name is Danielle Bregoli posted a close-up shot of the hand tattoo, which clearly reads "Kentrell". Bhad Bhabie admitted that she has had the tattoo for months, but got it redone.
After posting the photo of her NBA YoungBoy tattoo, the rapper started to receive backlash after YBN Youngboy is reportedly in a relationship with another girl.
So, Bhad Bhabie took to Instagram to settle trolls straight. Bregoli clarified that she didn't get NBA YoungBoy's named inked on her because they are in a relationship.
On Instagram Live, Bhabie says "I need y'all to mind your business and understand that my tattoos have meanings to me," she said.
The rapstress admitted she got redone "No one's saying I'm with him. No one's saying no type of sh*t like that. That tattoo has been there for a while now. I just decided to get it redone. That's all it is. It's so crazy."
Bhabie continued "All I see on the internet, people talk and talk about sh*t y'all don't know about" she added. "This is my body. These are my tattoos. I do my own sh*t for my own reasons. Y'all do not know what goes on with me and him."
She added "Y'all don't know behind the scenes. So, please, stop telling me how he has a girlfriend. I did not get this tattoo to be with him or because I'm with him. C'mon. Stop. Seriously, stop the bullsh*t. Stop. Y'all sound crazy out y'all f*cking mind."
In 2018, Bhad Bhabie sparked dating rumours after posting a Snapchat story in bed with a guy who's face tattoos looked very similar to YoungBoy's.
Those dating rumors were fueled in May this year, after a photo Bhabie's hand tattoo that appeared to spell "Kentrell" emerged online. It turns out that the tattoo was of NBA's legal name.