Bad Bunny speaks out after throwing 'disrespectful' fan's phone into water
3 January 2023, 15:55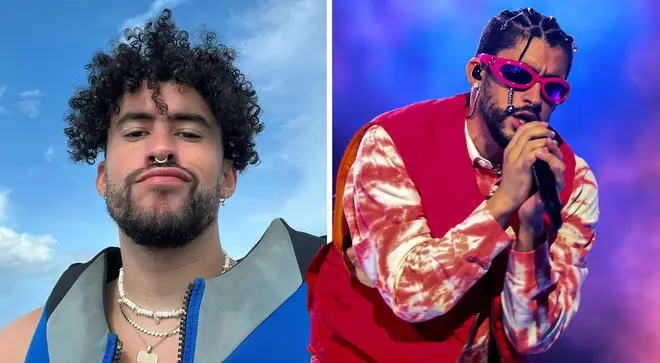 Bad Bunny has explained why he threw a fan's phone into water after she snapped a selfie with him.
Singer Bad Bunny has responded to a clip online that saw him toss a fan's phone into water after the interaction.
The 28-year-old was filmed whilst on holiday in the Dominican Republic as a fan snapped a selfie as he was walking along a boardwalk.
Bad Bunny, whose real name is Benito Antonio Martínez Ocasio, was seen launching the woman's phone into the sea, and has now explained why he did this.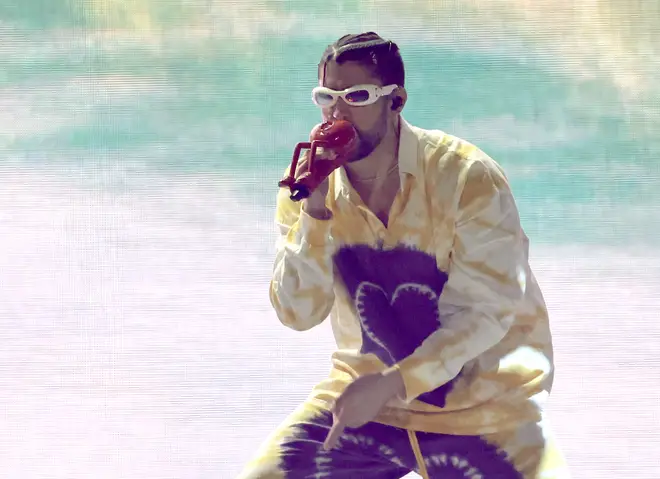 In the video obtained by TMZ, the incident was met to groans from those witnessing him throwing the phone into the water.
The Puerto Rican singer then took to Twitter to explain his side of the story, and said that he felt disrespected by the fan.
He wrote in Spanish which translated to "The person who comes up to me to say hello, to tell me something, or just to meet me, will always receive my attention and respect."
He continued, "Those who come to put a phone b****** in my face I will consider it for what it is, a lack of respect, and I will treat it likewise."
His statement sparked a multitude of responses to the phone-throwing, as some came to Bunny's defence whereas others were more critical.
One wrote to his defence, "If somebody invaded my personal space, I'd do the same. King."
Another said, "I honestly don't see a problem with this tbh."
Others were more critical, with one user writing, "There are a million other ways to show people not to get in your face."
This has now sparked an online debate on whether or not Bad Bunny was in the right or wrong in his phone throwing actions.