Asian Doll Claps Back At Rico Nasty For "Liking A Meme" Amid Savage Twitter Beef
12 April 2019, 12:12 | Updated: 12 April 2019, 12:17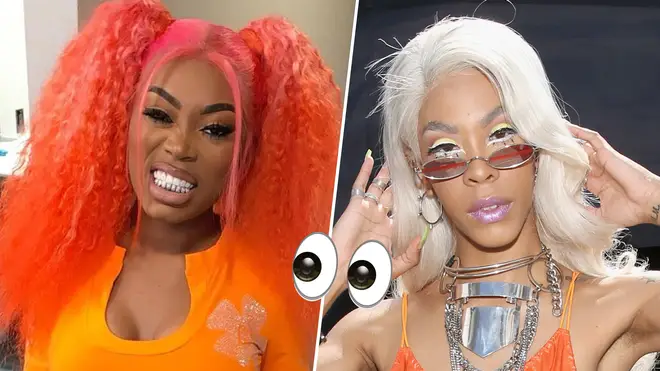 Rappers Rico Nasty and Asian Doll have taken their long-running beef to Twitter after Asian accused Rico of "liking a meme" about her, resulting in a fiery back-and-forth.
Rico Nasty and Asian Doll remain at loggerheads after taking their long-standing beef to social media.
Last year, the two female rappers engaged in a physical fight after it was rumoured that Rico thought Asian was stealing her sound. The women, who used to be friends and collaborators, later took to social media to defend themselves.
Now, it seems, the beef is yet to be settled, as Asian recently appeared to take issue with Rico "liking a picture" about her online.
"So u liking a picture of a bitch with a ugly a** face only prove your insurance," she wrote without mentioned Nasty. "I look better then you bitch I am BEAUTIFUL do you hear me."
Rico defended herself, arguing that she could "laugh at whatever" she wanted to, before bringing up their infamous altercation.
"U keep saying ur gonna beat me up but you're the only one who left the fight with a black eye and leaves all in your hair cause you got f**king dragged," Rico wrote about their fight.
Asian refuted Rico's claims before the pair continued to spar back-and-forth, with Rico called Asian an "ungrateful b**ch". Check out the rest of their beef below.