Amber Rose Responds To Rumours Of Wiz Khalifa Dating A Famous Supermodel
9 July 2018, 16:11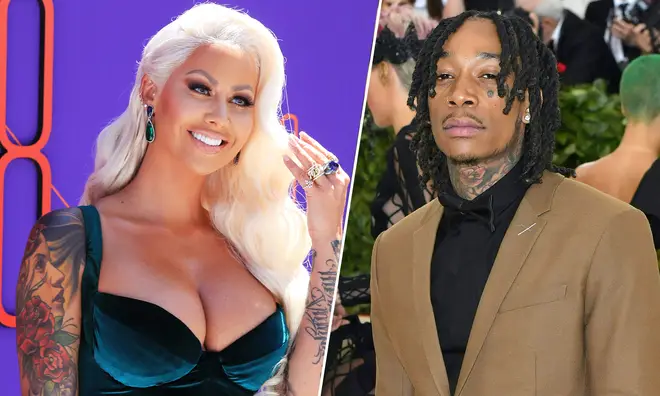 Rose commented on a photo of Wiz and his rumoured new girlfriend.
Amber Rose has responded after Wiz Khalifa has been rumoured to be dating supermodel Winnie Harlow.
Since their split in 2014, Rose shared a high profile relationship with 'rockstar' rapper 21 Savage before the pair split earlier this year. And now, reports are claiming that Khalifa is also dating a person in the spotlight.
The 'Black And Yellow' rapper has been romantically linked to Canadian fashion model Winnie after posting a photo on Instagram of their pair side-by-side with the caption "Wiz & Winnie" surrounded by love heart emojis.
In response, Rose commented "@winnieharlow as Sebastian's Stepmom????" followed by a heart-eye emoji, "#Litaf".
Winnie also posted a photo of the rumoured couple together, with the caption ""I promise this joint will change your life" lmao jk" a slew of heart emojis.
Rose was married to the rapper from 2013 to 2014 and currently share custody of their five-year old son, Sebastian. Harlow, 23, has previously been romantically linked to Drake.
And while Khalifa and Harlow are yet to officially confirm their relationship, their recent hints are pointing towards a confirmation.