Amber Rose Shares Provocative Pregnancy Bikini Photo Of Herself In New Racy Post
29 August 2019, 12:27 | Updated: 5 October 2020, 12:55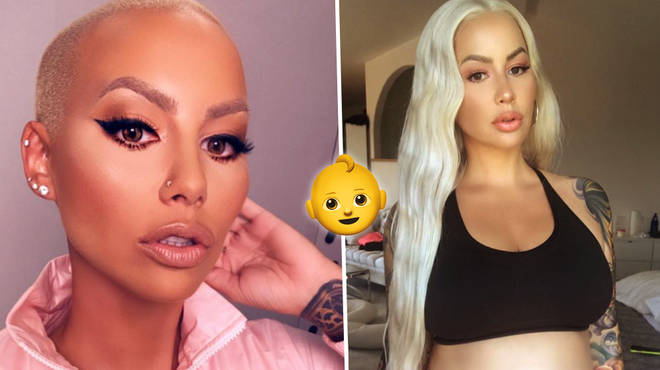 Model Amber Rose posts a NSFW photo of herself with her pregnant baby bump. The 35 year-old buisness woman embraces her new body and makes an hilarious joke in the photo caption.
Amber Rose has shared a new NSFW pregnancy photo of herself on Instagram. The 35 year-old model often shows skin and encourages women to embrace their bodies. She also is an activist for gender equality with her own feminist movement #SlutWalk.
On Wednesday (Aug 28) Amber Rose posted of herself sitting on a chair, posing with her legs open wide while she wears a matching top and bikini bottom outfit.
Underneath the photo, Amber Rose wrote "When ur 8 months Pregnant but Hoe is still life 🤷🏼‍♀️😘" on Instagram.
Many fans are supporting her showing off her pregnancy bump and embracing the shape of her new body. However, many fans are just happy to see that she is no longer down and out due to the pregnancy.
The 35-year-old business woman previously shared that she had hyperemesis gravidarum, a debilitating condition that brings about bouts of nausea in pregnancy.
"For people that don't know what it is, it's basically extreme nausea, vomiting, and dehydration," she said. "[I'm] really, really tired. I can eat a little bit more now that I'm in my second trimester but not much. I pretty much sleep all day."
Amber is due to welcome her son with her boyfriend Alexander "AE" Edwards soon.