Alex Rodriguez Accused Of Cheating On Jennifer Lopez By Former Baseball Player
11 March 2019, 16:18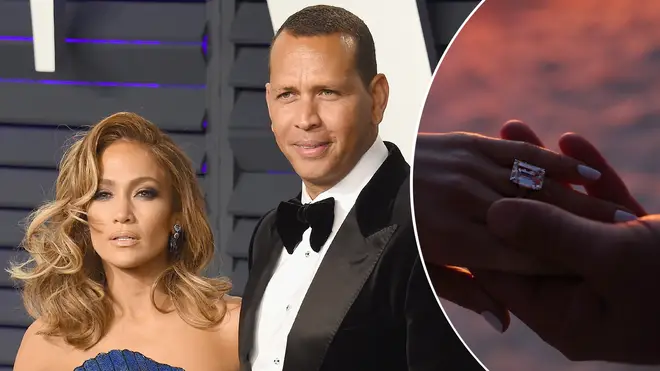 Former New York Yankees player Jose Canseco has accused Alex Rodriguez of cheating on his future wife Jennifer Lopez, just one day after the pair announced their engagement.
Jose Canseco has labelled Alex Rodriguez a "piece of sh*t" after accusing the former Yankees player, without evidence, of cheating on his future wife Jennifer Lopez.
The 54-year-old former baseball star, who also played for the Yankees, hit out at Rodriguez, 43, in a series of tweets claiming he cheated on Lopez with his ex-wife Jessica Canesco. 
"Watching World of Dance watching J.Lo text Alex Rodriguez little does she know that he is cheating on her with my ex-wife Jessica poor girl she has no idea who he really is," began Canseco.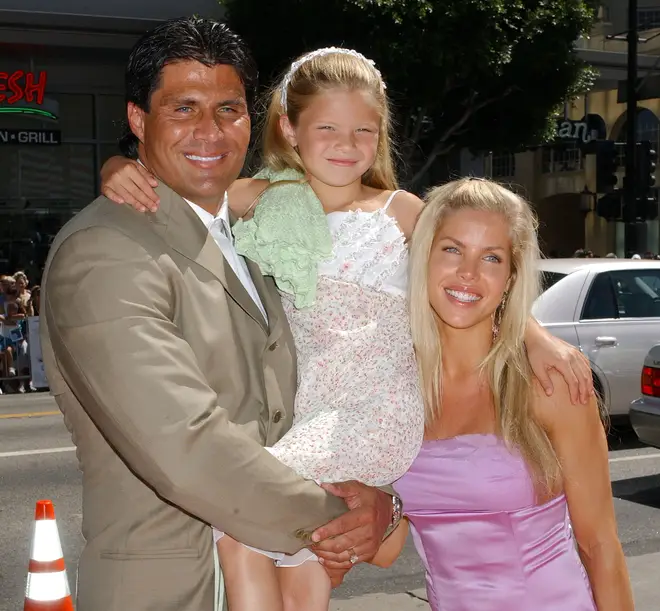 "I was there a few months back with her when he called her on her phone," he continued. "Alex Rodriguez stop being a piece of sh*t stop cheating on Jennifer Lopez."
Jose then challenged Alex to a boxing match, "or an MMA match," following the claims, adding that he is "willing to take a polygraph to prove that what I'm saying about Alex Rodriguez is 100% accurate."
The claims land just one day Jennifer and Alex Rodriguez announced their engagement on social media, with Rod posting a picture of Jennifer's hand sporting a giant diamond ring on Instagram.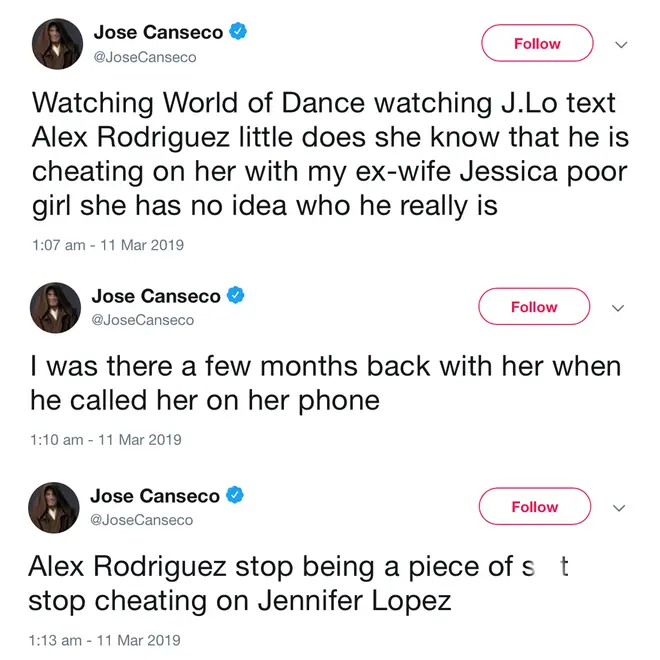 "She said yes," Rodriguez announced on Saturday. The couple have been together for two years, and co-parent their blended family together.
Lopez has twins, Max and Emme, from her former marriage with Marc Anthony, while Rodriguez has two daughters, Natasha and Ella, of a similar age.
Both Lopez and Rodriguez are yet to respond to Canseco's claims.