21 Savage Spends Crazy Amount On His New Bed To Play Fornite Comfortably
22 March 2019, 15:07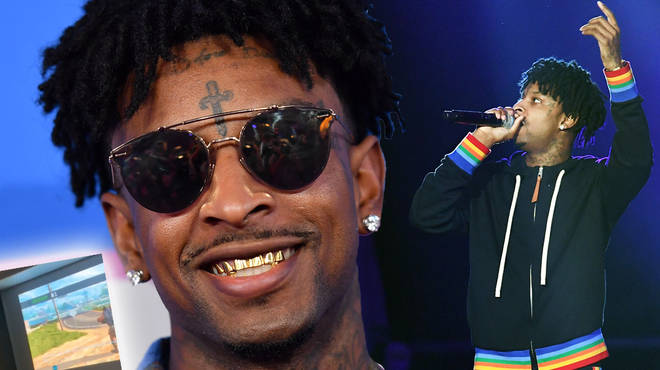 21 Savage has forked out and spent $100k on a bed in order to improve his posture for Fortnite game
The thought of 21 savage playing Fortnite is a shocker for some. But the fact that the British native Atlanta rapper has spent a crazy amount of money on a bed, to play Fortnite comfortably is even more shocking.
There is no doubt that 21 Savage is wealthy, but the reasoning behind spending $100k on a bed is a great surprise. The "A Lot" rapper took to Instagram to show off his set up featuring his luxurious bed.  
21 Savage posted a video of his luxurious satin sheet covered bed. The $100,000 bed looks astonishing, comfy and cozy. During the video, 21 Savage can be heard saying "This what a $100,000 bed look like, got shades and all kind of things". Savage is clearly proud of his purchase and adores it, as we all do.
The 26 year-old rapper manoeuvres the camera so you can see the circumference of the room.Fans thought that the room that the bed was in was tiny, however, as the video continues, Savage reveals that the bed is in a fully padded capsule. Michael Jackson is rumored to have installed a similar bed in his mansion.
21 Savage appears to be using his bed to play Fortnite on a huge screen in a comfortable setting.