What's On The 'When They See Us' Soundtrack? Nipsey Hussle, Frank Ocean & Special Ed Feature
3 June 2019, 17:41 | Updated: 4 June 2019, 15:10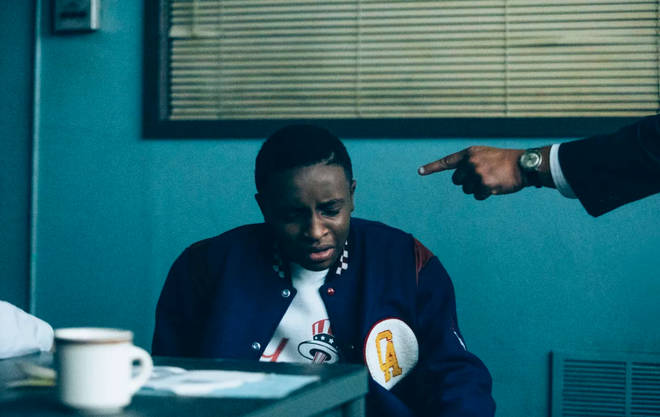 The soundtrack for Netflix's 'When They See Us' is nothing short of spectacular - featuring tracks by the late Nipsey Hussle, Frank Ocean and more. Here's the full list of artists on the Netflix show.
Ava DuVernay's four-part miniseries focuses on the US criminal system and exposes how it failed five children of African American and Latino descent, who were wrongfully convicted in the 1989 Central Park jogger case.
The kids, who were collectively referred to as the 'Central Park Five' and aged between 14-16 at the time, included Antron McCray, Korey Wise, Raymond Santana, Yusef Salaam and Kevin Richardson.
Not only did the police question them for over 24 hours straight without a legal guardian or lawyer present, they coerced the young boys into providing false confession tapes, which later were admissible in court and were used to convict the defendants.
Trisha Meili, a white female investment banker, was out jogging in the New York City park, when she was brutally attacked and raped. Trisha was left for dead and suffered life-changing injuries as a consequence.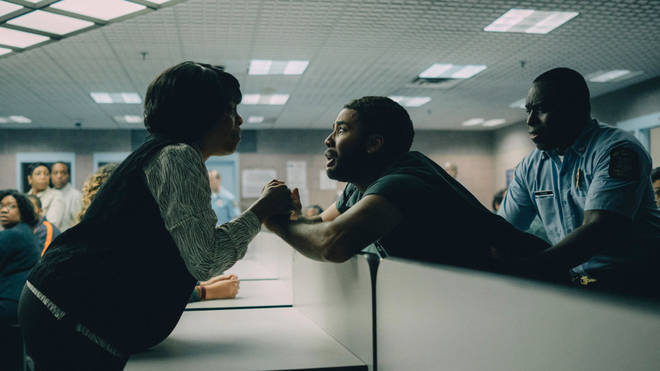 In 2002, over a decade after the boys were convicted of the crime, the real culprit, Matias Reyes, confessed to the crime while already serving time for the murder of Loudres Gonzalez, a mother-of-three whose children heard the attack from the next room.
As well as the confession, Reyes' DNA matched the samples taken from the crime scene in 1989.
The Central Park Five then became 'The Exonerated Five', and received $41million in New York State's biggest settlement.
Part of what makes DuVernay's work so incredibly moving and poignant is the soundtrack, which features tracks from Frank Ocean, JAY-Z, Nipsey Hussle and more.
Here's the full track list from the moving Netflix mini-series.
READ MORE: Meek Mill and Oprah Winfrey speak out about the Central Park jogger case
"I Got It Made" by Special Ed
Released in 1989, the same year the Central Park Five were arrested, Special Ed's "I Got It Made" has since become a hip-hop anthem.
The east-coast artist and rapper was originally from Brooklyn, New York, and his debut album Youngest in Charge (which features the track) sold over a million copies.
Its significance in the opening of Netfilx's When They See Us is that it highlights how care-free these boys were before that eventful April night.
"Microphone Fiend" by Rage Against the Machine
Originally performed by hip-hop duo Eric B & Rakim, Rage's cover of "Microphone Fiend" adds angsty guitar riffs and a heavy rock drum beat.
The lyrics of the 1988 song themselves tell of a talented MC:
"Cause I grabbed the mic and try to say, "yes, y'all"
They tried to take it, and say that I'm too small
Cool, 'cause I don't get upset
I kick a hole in the speaker, pull the plug, then I jet
Back to the lab, without a mic to grab
So then I add all the rhymes I had
One after the other one, then I make another one."
Perhaps just a coincidence, but the choice of featuring Rage Against The Machine's version seems to be a significant one, as the band's name itself is all about fighting against the system.
"Fight the Power" by Public Enemy
This 1989 Public Enemy track originally featured in Spike Lee's comedy-drama, Do the Right Thing, a chronicle of the intensifying racial tensions in Brooklyn, New York, which results in tragedy.
"Falling Leaves" by Clare Maguire
Made up of just one verse, a bridge and a chorus, this haunting song by Clare Maguire opens with gloomy piano chords, before her chillingly beautiful voice bleeds out of the speakers.
The lyrics themselves speak of being "left [...] in the falling leaves", which alludes to abandonment and death. These words arguably reflect how the boys were let down by the system and their sense of isolation, as their situation gets more and more desperate. The mood of the music is very sombre.
"Love & Hate" by Michael Kiwanuka
The opening of Michael Kiwanuka's soulful song sounds defiant and urgent, as he and his backing singers repeat a sequence made up of 9 notes.
Equally, his poignant lyrics perfectly reflect the mood and events that are playing out in 'When They See Us':
"I believe
She won't take me somewhere I'm not supposed to be
You can't steal the things that god has given me
No more pain and no more shame and misery
You can't take me down
You can't break me down
You can't take me down"
The line "I believe she won't take me somewhere I'm not supposed to be" here resonates with the events in the Netflix show and how trust is placed in the US criminal system to do the right thing.
"Song For A Friend" by Andreya Triana
Andreya Triana's beautiful ballad also starts off very sombre, but speaks about being strong, despite facing adversity. It is meant as a reminder that in spite of everything these five boys went through, there is still an army of people behind them who believe in their innocence and will fight for justice.
"Happiness" by Dead Prez
This classic hip-hop tune plays out during the opening sequence of Ava DuVernay's masterpiece.
There's a flute line that weaves in and out, complimenting the hip-hop beat.
The lyrics of the Dead Prez song refer to leaving troubles behind and focusing on the good, even when it's hard to "escape from the realness".
"Just A Touch of Love" by Slave
While this Slave classic is not from the Eighties, its funky beat reflects better times.
"Hope" by Pete Josef
The name of this song alone says everything: it's about not giving up hope.
"Happy Feelin's" by Maze ft. Frankie Beverly
This feel-good tune is, again, about strength and spirit, which lends itself perfectly to the miniseries.
"Feel Alive" by Adrian Young, Ali Shaheed Muhammad, Lorden Oden, Koralina
This song plays out in the third episode of When They See Us, when the five (then men in their twenties) have been released.
"Umi Says" by Mos Def
Mos Def's track is all about giving it your best shot, which coincides with their experience of trying to reenter the workplace and establish a real life for themselves.
"Don't You Know" by JAY-Z
Jay-Z raps about hustling for a living, which relates to how Santana is desperately trying to stay above water and make a life with his new girlfriend.
"All Things To All Men" by The Cinematic Orchestra
In the first episode of When They See Us, the Central Park Five are referred to as "animals" and "monsters".
"All Things To All Men" includes the lyrics:
"Look at the monster you make
Look at the monster you pay
But you claim no responsibility
But you claim not
We're searching for Jezus
But I'll be damned
If I'll be crucified by 10,000 spies
Compulsive lies
They Hate Me
They Love Me
They Hate Me"
"Who We Be" by DMX
Released in 2001, this DMX track is played while Korey is in prison, to reflect how much time has lapsed.
Viewers will recall Korey watches the 9/11 attack on TV, too.
"Picture Me Rollin'" by Nipsey Hussle
While TuPac originally created this track, When They See Us features the version by late rapper, Nipsey Hussle, who was recently shot dead.
"Moon River" by Frank Ocean
We hear an inmate of Korey Wise singing Moon River while in jail, despite his fellow inmates' protestations.
His tenacity is almost infectious, as it shows spirit and his refusal to cave to peer pressure.
At the end, Frank Ocean's version of the song plays out.