UK Drill Rappers Snapchat Usernames: The Ultimate List
11 June 2019, 13:05 | Updated: 20 February 2020, 17:16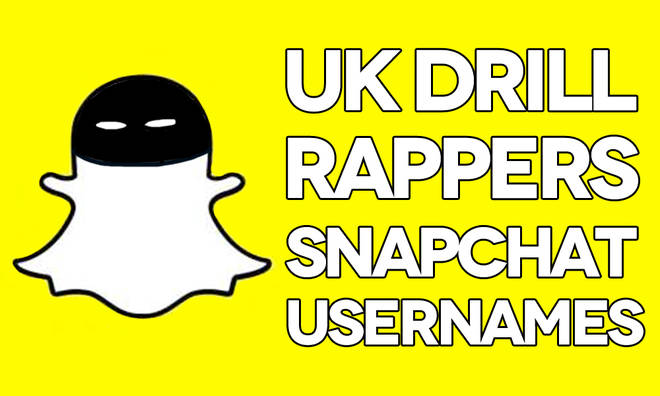 All your favourite UK Drill rappers Snapchat usernames in one handy list...
We all love Snapchat, but it's not always easy to find out what your favourite artists usernames are, so we decided to put together a list of all your favourite UK Drill stars in one place.
With the genre gaining more and more fans throughout 2019 and even seeing artists such as Digga D, Russ and Unknown T enjoying commercial success, these rising music stars are certainly on the rise.
A1FromThe9 - a1rico
Abra Cadabra - abznoproblem17
AM - AM2bunny
ASAP 67 - asap6ix7
Blanco - blancobourne
Burner - burnspinna37
Digga D - pyr3xliving.cgm
Headie One - bwfsfinest
KO - kfinesse.100
Kwengface - narsty_nut
Liquez 67 - liquez67
Loski - loskiloose.hs
M Huncho - nofacehuncho
MizOrMac - mizzy1up
NitoNB - nnb578
PS - PS_hitsqaud365
Russ - Russ2Splashy
RV - ricovondelle
Sav'O - realist_jordz
Sav12 - sav12th
Scribz 67 - scribz25shots
Sho Shallow - sho_shallow
Skengdo - officialskengdo
Taze - tazemb
Trizzac - trizzac_se15
Unknown T - twigz_gullyish
V9 - jay_ldn1
Download Our Free App For All The Latest Music News!